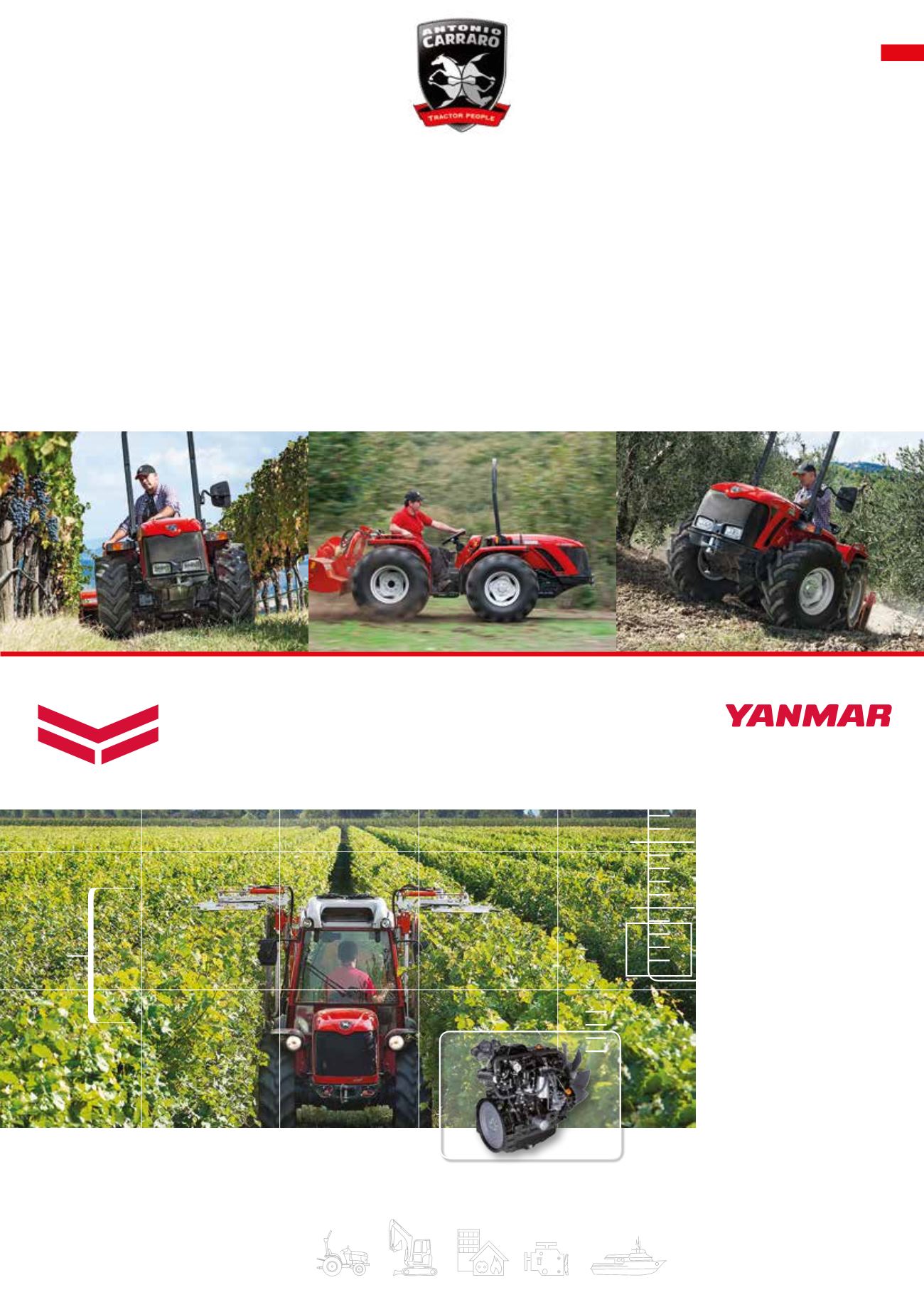 TRACTOR PEOPLE <
THE PRODUCT
At the heart of Yanmar's
renowned industrial power
train products are water
and air cooled diesel
engines using unrivalled
design, development and
manufacturing processes.
Whether your need is for
construction, materials
handling, power genera-
tion, agricultural or lawn
and garden support, you
can depend on Yanmar
quality, durability and
reliability.
Yanmar Italy S.p.A.
www.yanmaritaly.it
call for
Yanmar
solutions
www.yanmar.eu
> <
>
<
>
Challenging
situations
<
> <
The TC 5800F, on the top spot for new registrations this year too, attracts agricultural operators from all over the world for a variety of reasons. It
is a"small"tractor only in terms of size, and is fitted with a chassis and solid structure that render it not only reliable and versatile but sufficiently
"heavy" for carrying out burdensome tasks while at the same time guaranteeing minimum ground compaction, thanks to its perfect weight
distribution, determined by the ACTIO™ chassis. Good proportions and harmonious aesthetics in the TC 5800F are added to the excellent
weight/power ratio and the price/quality relationship. It is a model that is bringing great satisfaction to the buyer but also to its manufacturer.