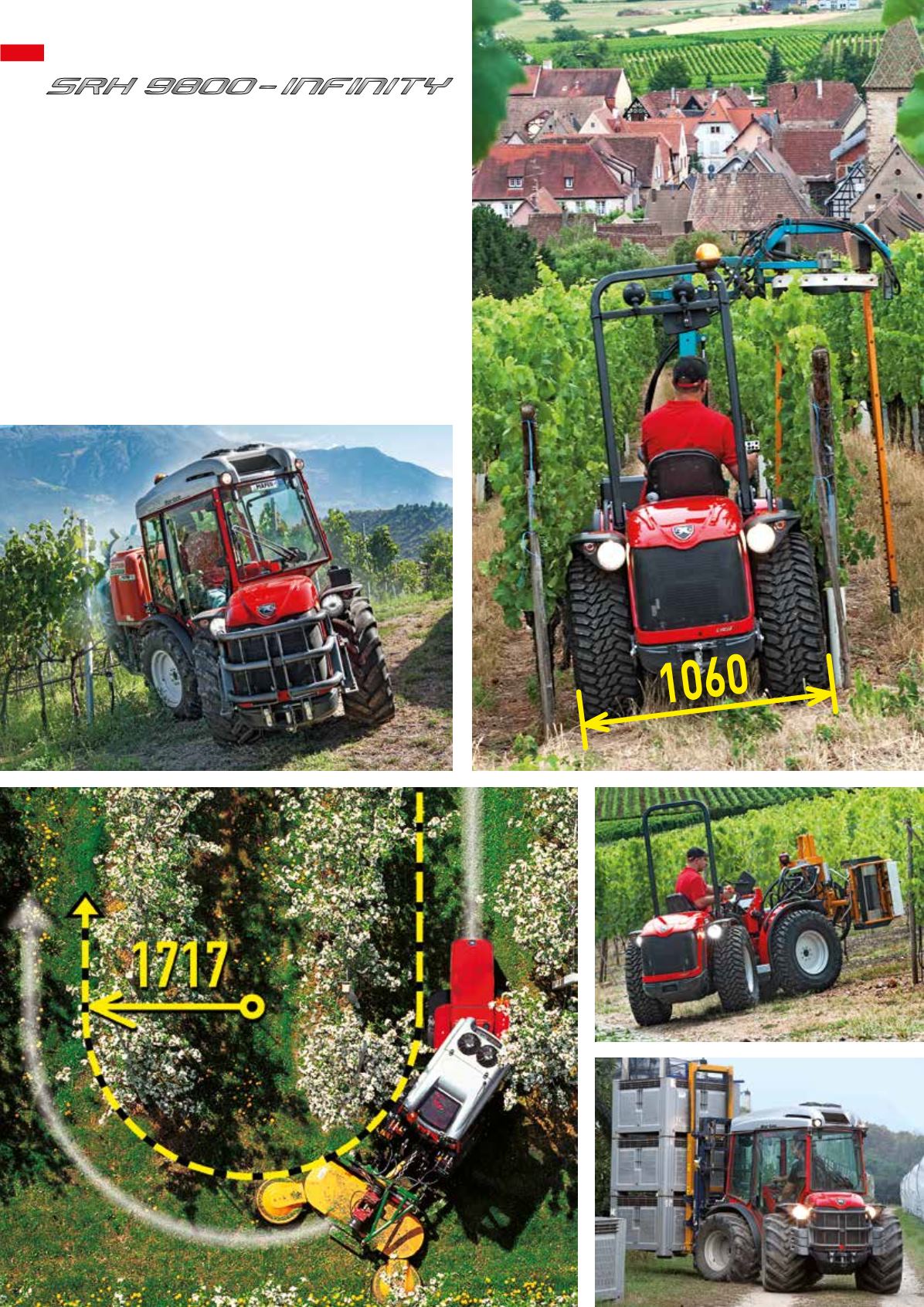 24_
AC PRODUCT
> TRACTOR PEOPLE
The reversible hydrostatic. Model with a hydrostatic transmission,
fitted with an 87 hp, 4 cylinder turbo with 16 valves Yanmar engine.
Reversible, with a narrow track and articulated chassis, it is fitted
with an innovative hydrostatic transmission with continual variation
with two mechanical ranges fitted with three hydraulic speeds each
which can be selected during motion without causing discontinuity
of motion. The Eco system maintains maximum speed at low engine
revolutions. The SRH offers the operator infinite working speeds, both
when carrying out extremely precise movements or when executing
movements that require acceleration during manoeuvres as well as
when working at constant speed which can be pre-set thanks to the
ESC device (for the independent control of the PTO's rpm and working
speed). Operator comfort is also guaranteed by the fact that it is not
necessary to activate the clutch, thanks to the hydrostatic transmission.
The drive position is in fact even more comfortable and accessible
than in other articulated models, thanks to an absence of levers on the
central tunnel.