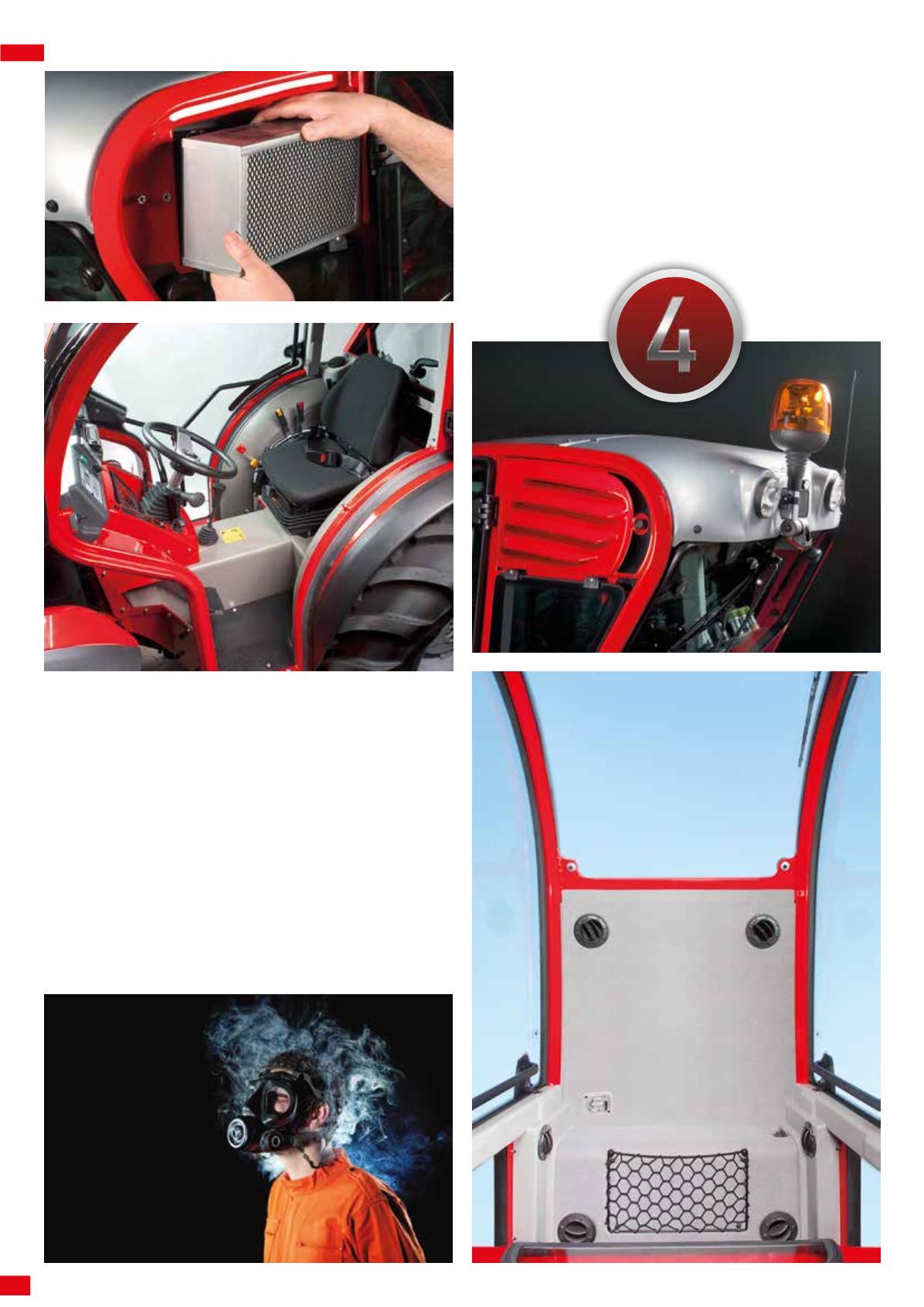 30_
THE PRODUCT
> NEW
C
A
B
C
L
A
S
S
I
F
I
C
A
T
I
O
N
U
N
I
E
N
1
5
6
9
5
-
1
The pressurised cab Protector 100 is certified to Category 4 and was
designed to prevent the health of the agricultural operator aboard
being compromised.
The super low profile cab (h 1740 mm) was designed specifically for
the AC model TGF 9900/10900 (89/99 hp), with differentiated steering
wheels and a super low ACTIO™ chassis. It is ideal for working fluidly
with agility in orchards, vineyards under awnings and plantations of
narrow rowed crops, under leafy foliage and in greenhouses. Stable
and well-balanced, it remains permanently in contact with the ground
even on steeply sloping ground and uneven terrain.
The company proposes two types of cab: in Category 1 or Category 4
which certifies maximum isolation of the operator from the external
environment thus protecting him from the inhalation of dust, aerosols
and vapours. (Cert. EN- 15695 – 1 – Univ. Bologna)
In addition to individual protection devices (masks and helmets with
respiratory filters, overalls, gloves and shoe covers) the ideal solution
for protecting yourself is to have a cab fitted to the tractor with an
air purification system with active carbon filters capable of purifying
the working environment of harmful substances. As the cab isn't, nor
could ever be, completely sealed, it is necessary to create pressurisation
inside, so that the air entering the cab is filtered air and not that from
the external environment, polluted with pesticides.