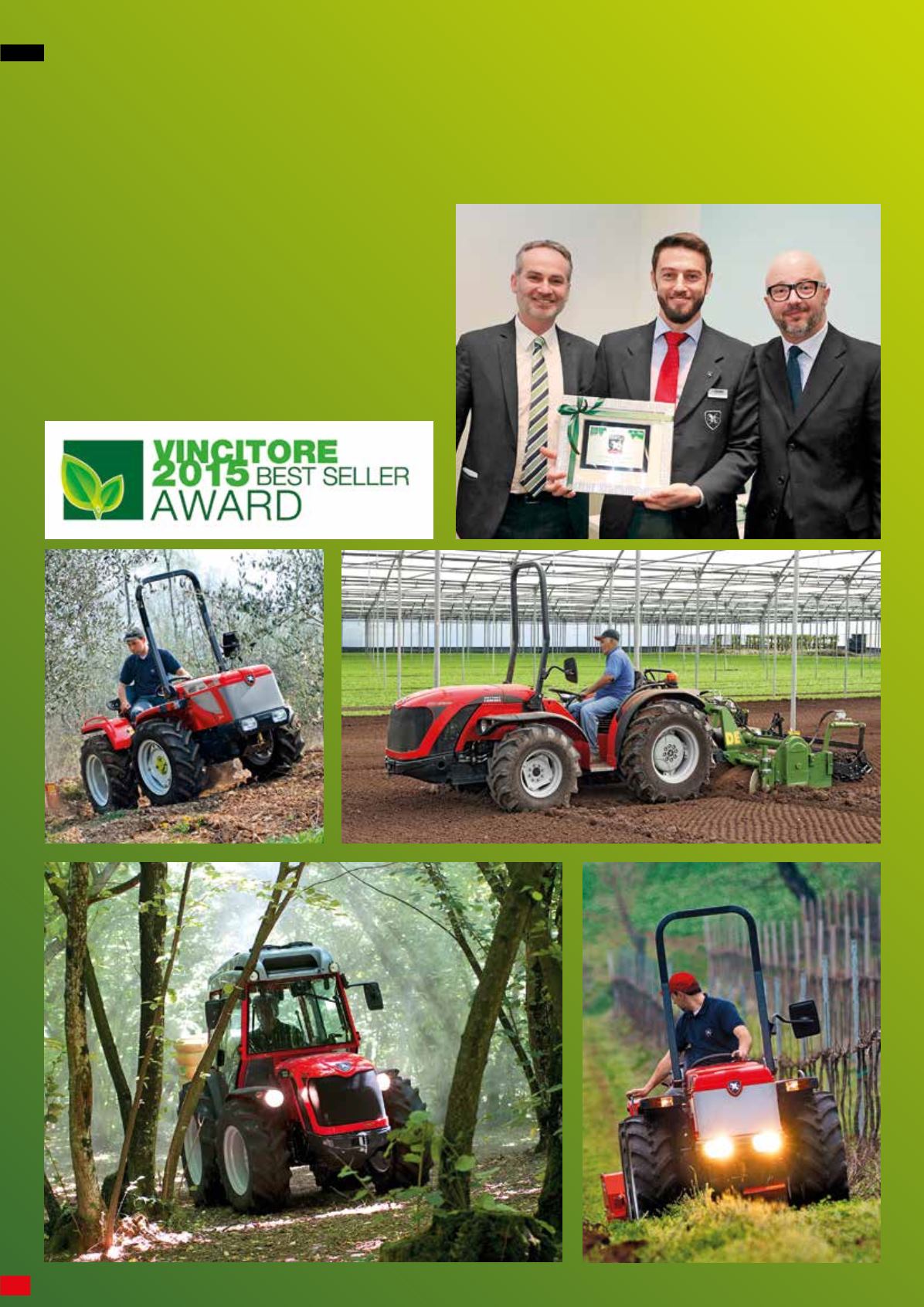 34_
AC WORLD >
FACTORY
Best Seller Award 2015:
For the fourth year running, Fieragricola (Verona) has hosted the
Best Seller Award. The award ceremony, which focuses on the
best commercial performances of Italian tractor manufacturers,
highlighted the success of tractors made in Italy, with the first places
being monopolised by Italian manufacturers. It is by no accident
that Antonio Carraro, as well as arriving 6th and 9th in the General
Ranking (Tigrone 5800 and TGF 7800 S), took all the top places, and
more besides, in the Isodiametric Category, taking six of the first
seven positions amongst the best selling brands. It is a great reward,
which goes towards congratulating all the AC staff for their hard
work, from those in production to those in the sales force.
Long live Italy! Long live AC!