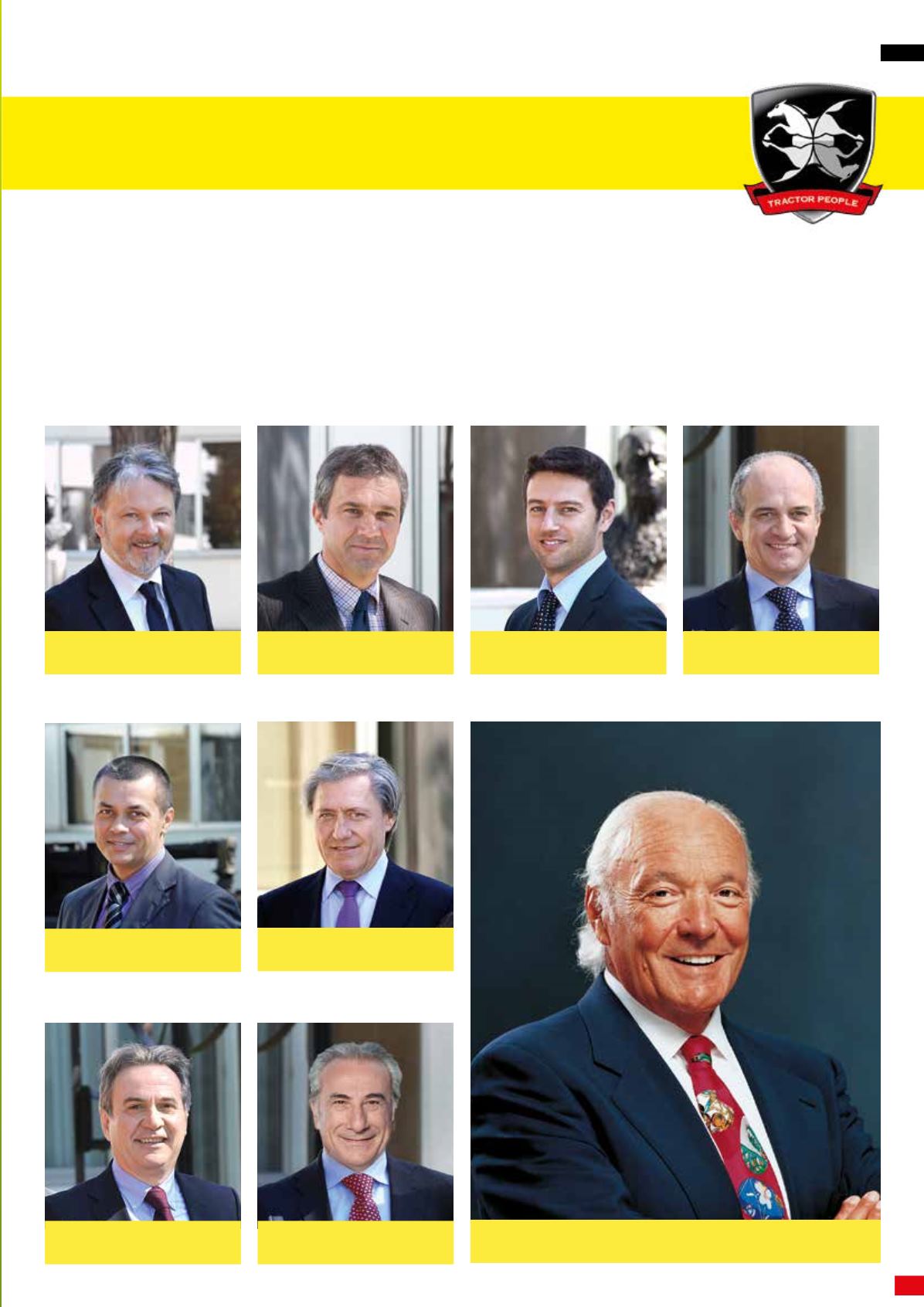 _35
FACTORY <
AC WORLD
AC SALES FORCE
AC Sales Force: passion and competence
In 2015 Italy registered a slight increase (+1.4%) of registrations, but Antonio Carraro had an even better year as it surpassed this number by a
long way. The AC Sales Force, coordinated by the Commercial Manager Giorgio Ceccato with the Sales Manager Renato Malvestio and the Trade
Marketing Manager Roberto Castiello is made up of Area Manager Michele Ceccato (Central Italy), Diego Ongaro (Centre-South), Luigino Niero
(North West), Tiziano Soncini (North East) and Tommaso Traversi (South East). These are the men who with great passion dedicate themselves
to the bringing of the right tractor for every need in to every Italian village, working in synergy with the consolidated dealership network; their
competency and passion is at the heart of AC's success in Italy.
Together with them, a great team brings in equally important results from numerous foreign markets in which Antonio Carraro is present. A round
of applause to all and best wishes for more positive years like this one in the future.
Tommaso Traversi
Area Manager South-eastern Italy
Tiziano Soncini
Area Manager North-eastern Italy
Luigino Niero
Area manager North-western Italy
Diego Ongaro
Area Manager Central-southern Italy
Michele Ceccato
Area Manager Central Italy
Giorgio Ceccato
Commercial Manager
Roberto Castiello
Trade Marketing Manager
Renato Malvestio
Sales Manager
Antonio Carraro
President