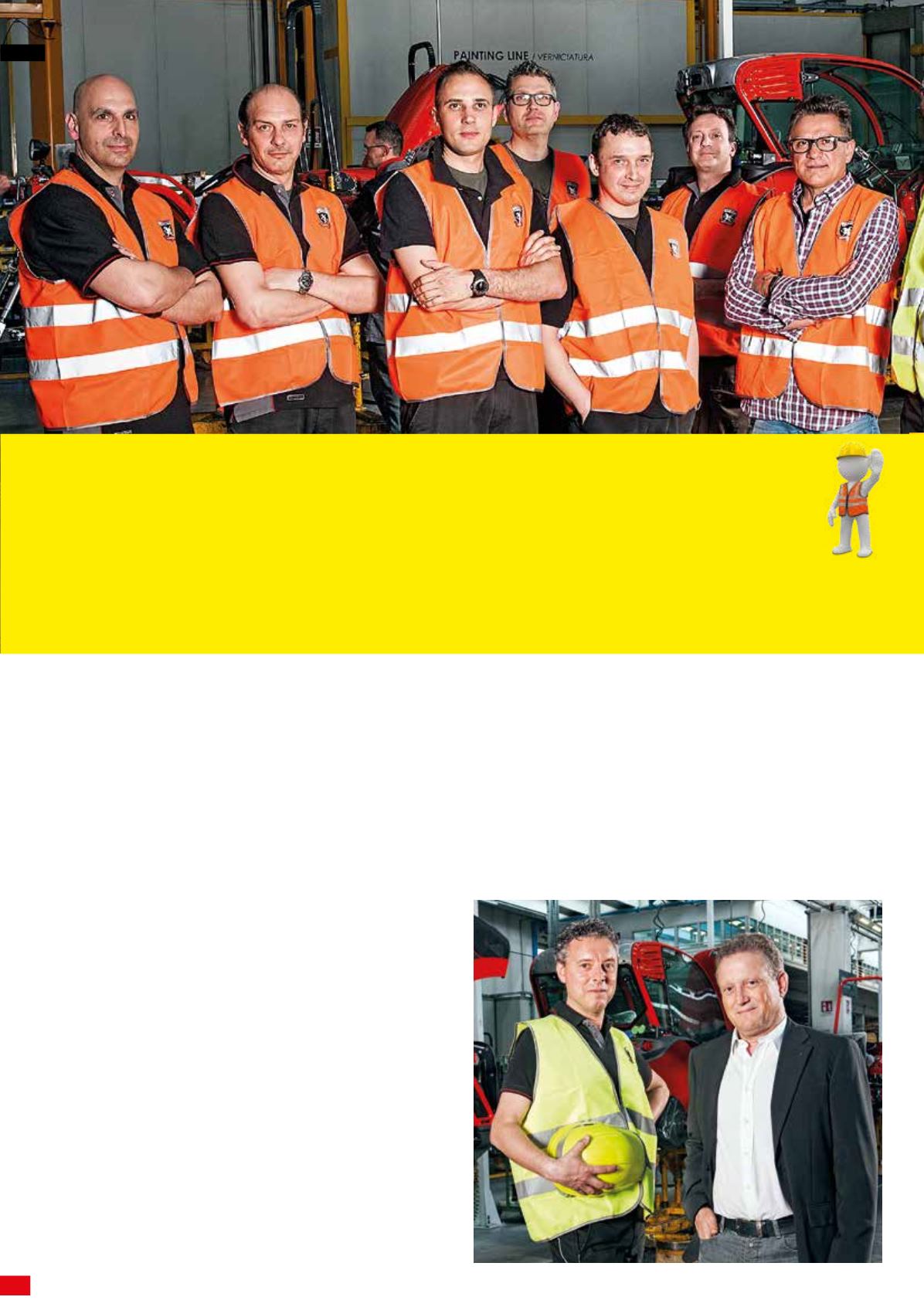 38_
AC WORLD >
THIS IS US
CORPORATE SAFETY:
FROM LEGAL OBLIGATIONS TO MORAL ONES
Over the years, safety aspects at work have become more important in companies, from the 626 Law back in 1994, to the decree 81 in 2008, to all
the certifications linked to health and safety. Antonio Carraro has always followed the legislation as it has changed, being in favour of protecting
health and safety at work, and thereby following the philosophy that for more than one hundred years has characterised its commitment to
keeping its employees.
Generally speaking the reasons pushing companies into adopting or modifying internal processes in accordance with the legislation comes from
a sense of obligation generated from:
Juridical conformity:
the law exacts heavy penal and economic sanctions on the employer, should their legal requirements not be fulfilled.
Economic advantage:
failure in safety management can lead to accidents and injuries with their subsequent costs, in addition to material costs
such as plant or product damage. Contrary to popular opinion, AC, in linewith the core values of its organisation, promotes Safety and Environment
initiatives on the basis of its
ETHICAL
principles for which the moral and physical safety of its employees is at the base of all human activity.
IN THE PHOTO NICOLA MARITAN AND ROBERTO BARBAN
In order to guarantee that this principle is respected there is a team
dedicated entirely to the Safety-World, made up of:
ROBERTO BARBAN (RSPP) Head of Prevention and Protection>
an historical figure at AC, considered the "company library" for his
knowledge on the legislation and on the techniques outlined for their
evaluation.
NICOLA MARITAN (ASPP) Employee of Prevention and Protection
>
another historical corporate figure who has taken on a new role in
Safety & Environment, bringing even more bite to the work, thanks to
his long experience as the head of Civil Protection in Campodarsego.
Obviously RSPP and ASPP do not work on their own but as part of a
wide number of resources, each with its own role, amongst which are:
HEADS (25 people) >
office or department managers that are
responsible for flagging up potential dangers and for checking the laws
are followed on a daily basis.
RLS – Worker Safety Representatives (3 people) >
even the
unions, normally seen by the company as antagonists, in the Safety
& Environment context have the same corporate principles, being AC
workers themselves and therefore members of the "big AC family".