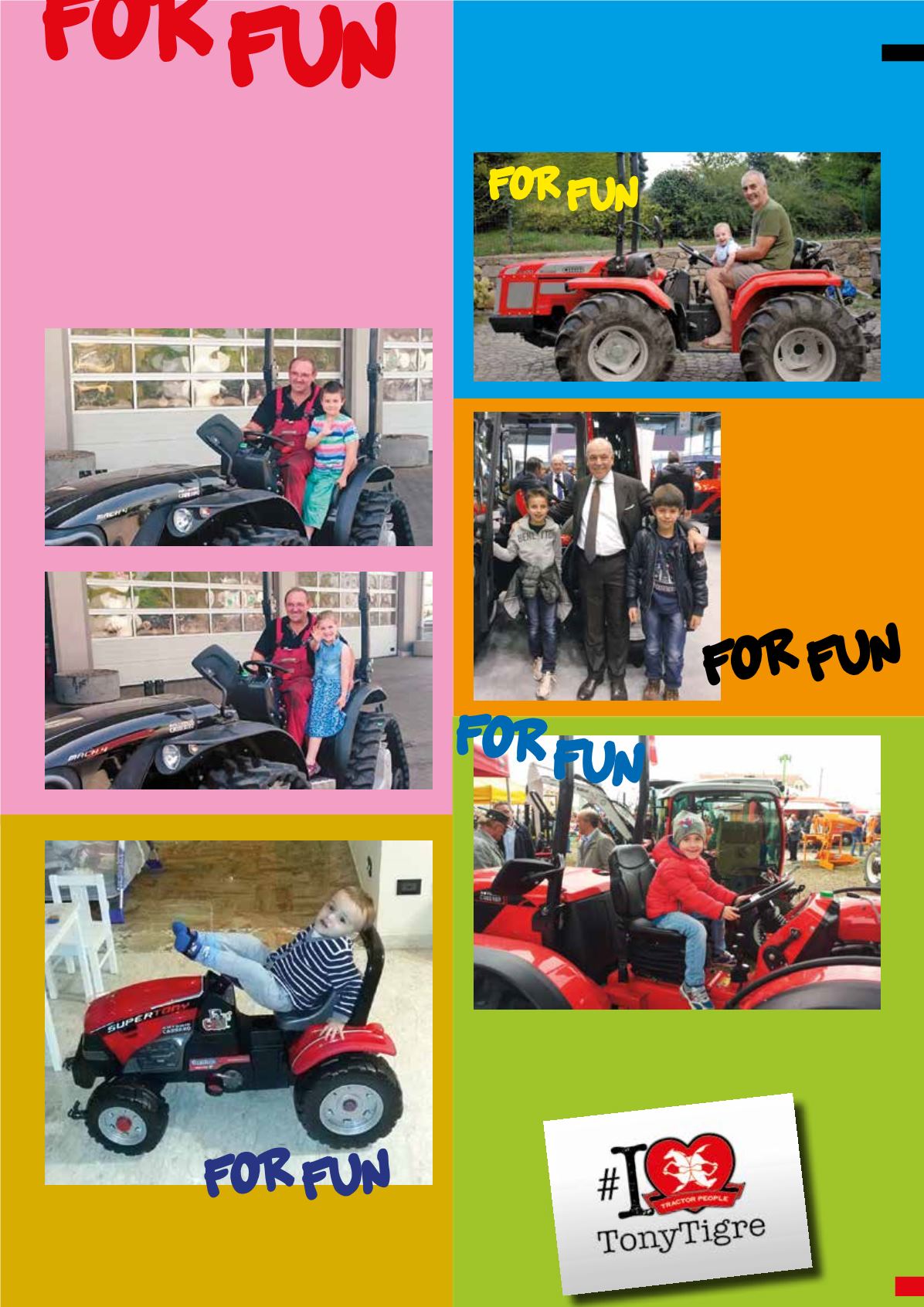 _59
FOR FUN
<
AC FRIENDS
CARRARISTS ON THE GRASS
Daniel (7) and Hanna Sophie (6) Krommweh didn't have to insist
much for their wish to be granted. Dad Matthias, who works at
the German importer Moerschen, didn't bat an eyelid at their
request to see the AC tractors being tested, so he took them to the
open day with him. "In this way they can learn early what a good
tractor looks like!" jokes Matthias. In the end it was not sure who
enjoyed themselves more, the children or the demonstrator, Heinz
Sprünken?
BIRTHDAY
Happy little Giovanni received a nice ride on his grandfather Edoardo
Aglietti's, new Tigrone 5500 Jona at seven months of age. What fun!
LITTLE
SUPERFAN
They
couldn't
wait!
Giovanni
and
Fabio
Ganarin with Marcello
Carraro (AD) visiting the
AC stand at Fieragricola
2016 in Verona.
FAN AT THE FAIR
Nicolò Rizzato (4) was accompanied by his mother Greta Bedin fromAC
After Sales to the Antica Fiera at Arsego (Padova). What a great photo
with the tractor!
TRACTOR RELAX
The AC tractors are so comfortable that you can even take a
nap... … according to Thomas Roverato (2).