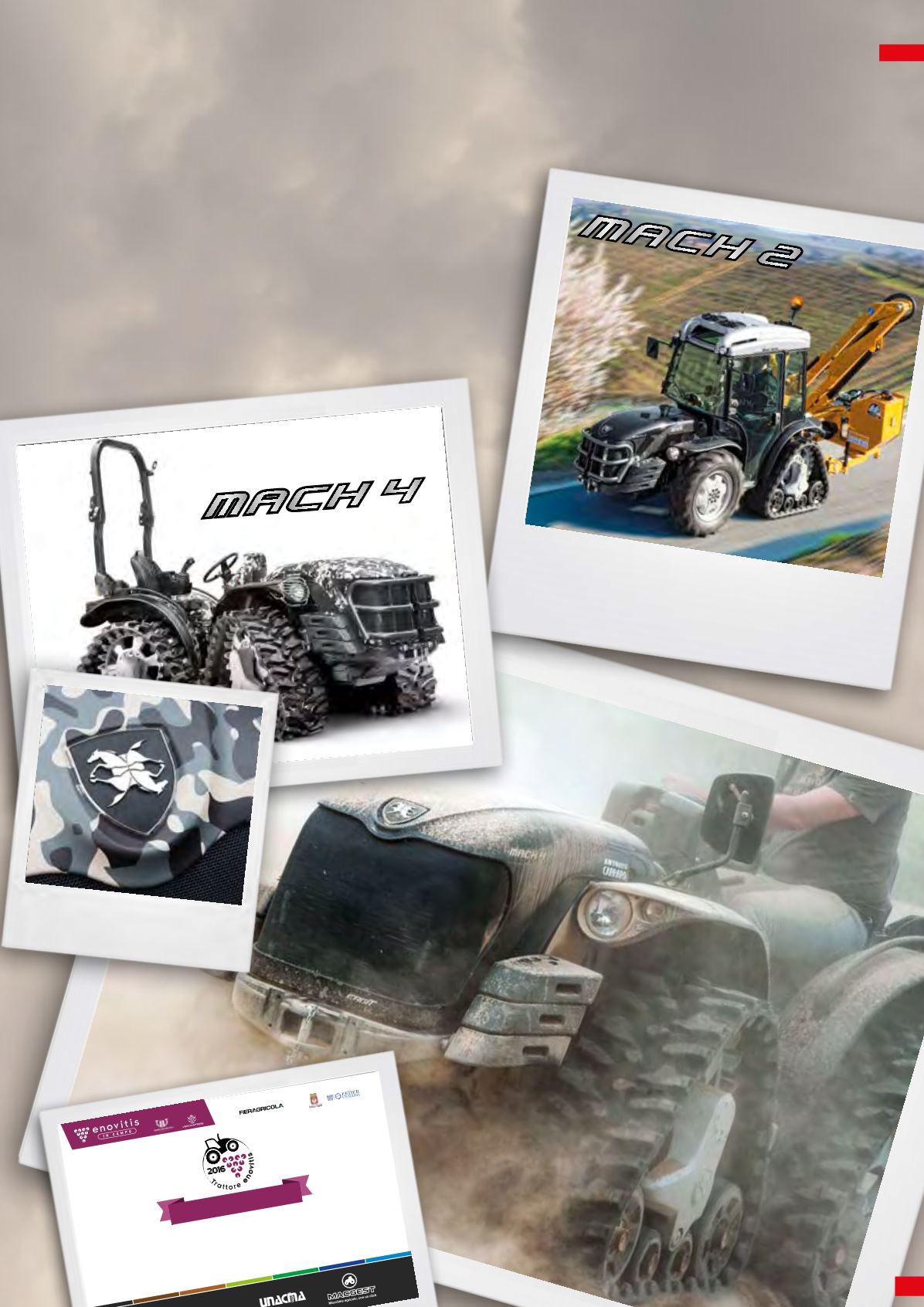 VINCITORE
2016
Con ilpatrociniodi:
Incollaborazionecon:
èorganizzatoda:
Mach 2
Antonio Carraro
CATEGORIA:
CINGOLATI/SEMICINGOLATI
_19
TRACTOR PEOPLE <
THE PRODUCT
AC TRACKS AND SEMITRACKS
Beauty and Technology
The Mach 2 (duo-tracks – 20"front wheels and rear rubber tracks - ACTIO™
steering chassis – reversible) and the Mach 4 (quad-tracks – articulated
ACTIO™ chassis) with a 4-cylinder, 87 hp turbo Yanmar with a mechanical
transmission (16 + 16), are the top of the AC range, not only in terms of
performance but also for their beauty and charm. Both reversible, they
make complex manoeuvres safe and easy even in extreme conditions:
muddy or slippery terrain, adverse conditions and inaccessible slopes for
a wheeled tractor. The rubber track system reduces ground compaction
to that of a man's weight. Both are available with the StarLight cab and
come with a wide range of optional extras.
In the photo, a Mach 4 camouflage version destined
for a (top secret) particularly original customer; and
a Mach 2, winner of the competition "Vote for the
tractor" in the "track and semi-track" category at the
end of Enovitis in Campo 2016 in Puglia.