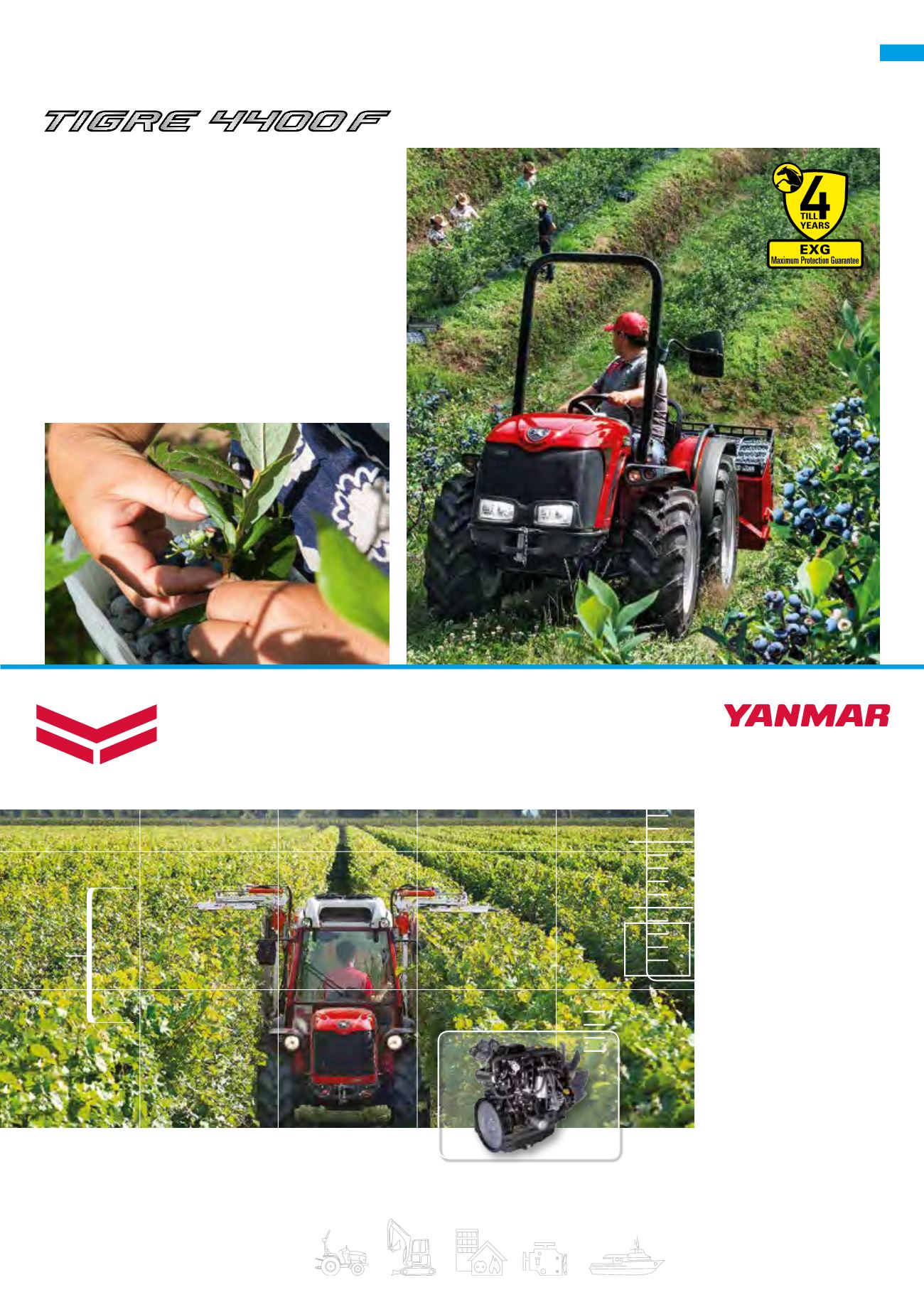 DOLCE VITA <
THE PRODUCT
At the heart of Yanmar's
renowned industrial power
train products are water
and air cooled diesel
engines using unrivalled
design, development and
manufacturing processes.
Whether your need is for
construction, materials
handling, power genera-
tion, agricultural or lawn
and garden support, you
can depend on Yanmar
quality, durability and
reliability.
Yanmar Italy S.p.A.
www.yanmaritaly.it
call for
Yanmar
solutions
www.yanmar.eu
> <
>
<
>
Challenging
situations
<
> <
The Tigre 4400F (hp) with larger rear wheels is fitted with
a power lift with a lifting capacity of 1000 kg and offers an
optional hydraulic system and a draft and position control
lift. Despite its compactness, the drive position is incredibly
comfortable and spacious, with plenty of leg room for
the operator and its adjustable steering column that
can be inclined. The Tigre 4400F is always well balanced,
safe and stable even on slopes. Designed to carry out
activities associated with specialised agriculture, green
area maintenance, building sites and earth movement, it is
fitted with a 540 rpm PTO synchronised with all gear speeds,
which can be engaged under load (optional).