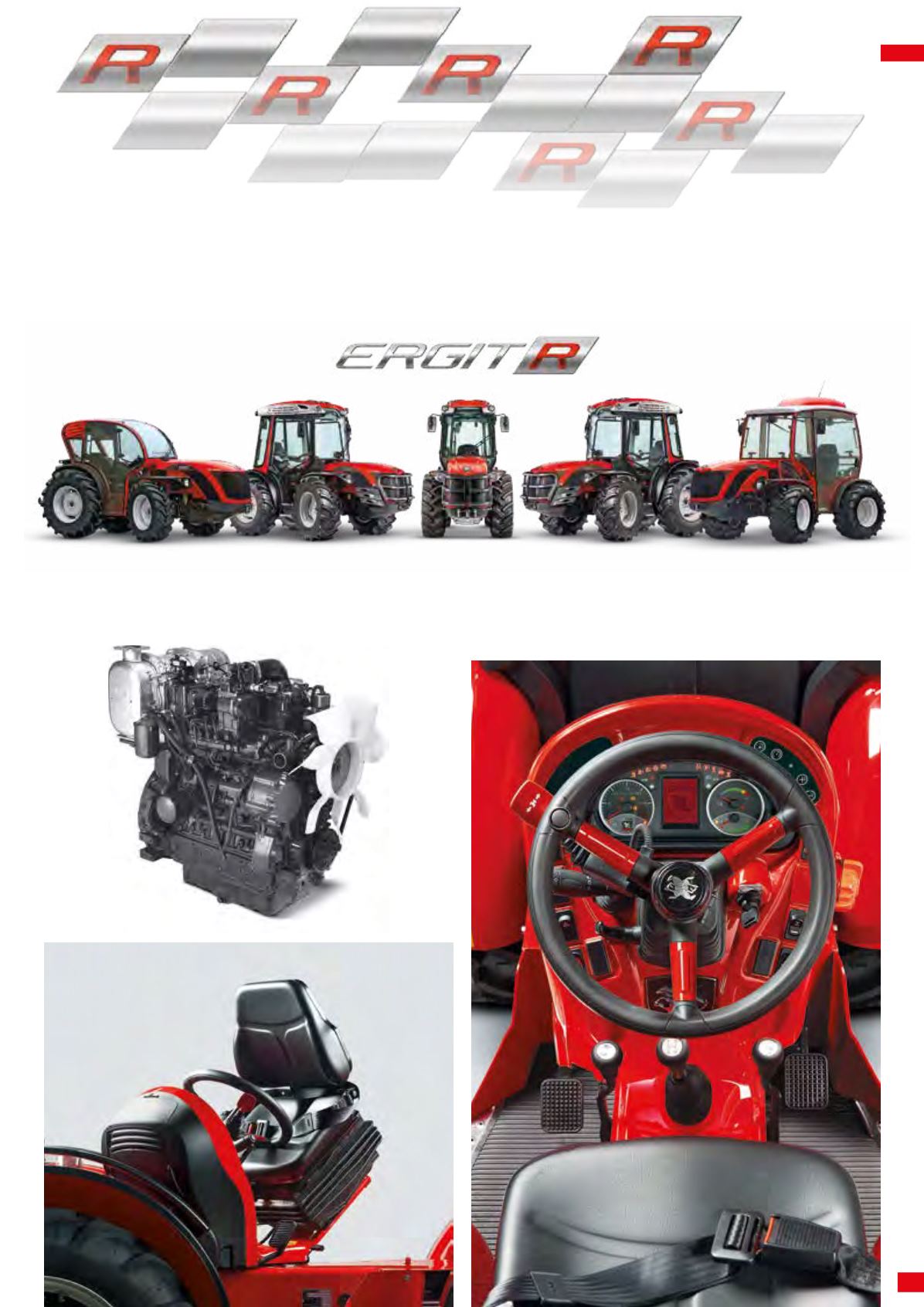 _25
NEWS <
AC PRODUCT
SERIES R FOR REVOLUTION,
RELOADED, REBORN
Whilst maintaining the typical DNA of all AC tractors, that remains faithful to the special characteristics of a compact, equal-wheeled, narrow tractor with an
articulated or steering ACTIO™ chassis, with an overhang engine and low centre of gravity, the brand new revolutionary Ergit R Series, an evolution of the Series' top
of the range flagship, the Ergit 100, has come into production. A list of 5 models with the same main characteristics.
New 99 hp Kubota engine in phase 3 with 4 turbo cylinders: quiet and very
environmentally friendly, it conforms to the latest legislation on diesel
engines with the lowest range of emissions available on the market today.
New reversible drive seat (excluding the TGF mono-direction tractor)
with a new concept revolving tower; new comfortable, ergonomic drive
position that sees a wonderful new instrumentation display fitted with
the most modern diagnostic system for a tractor.