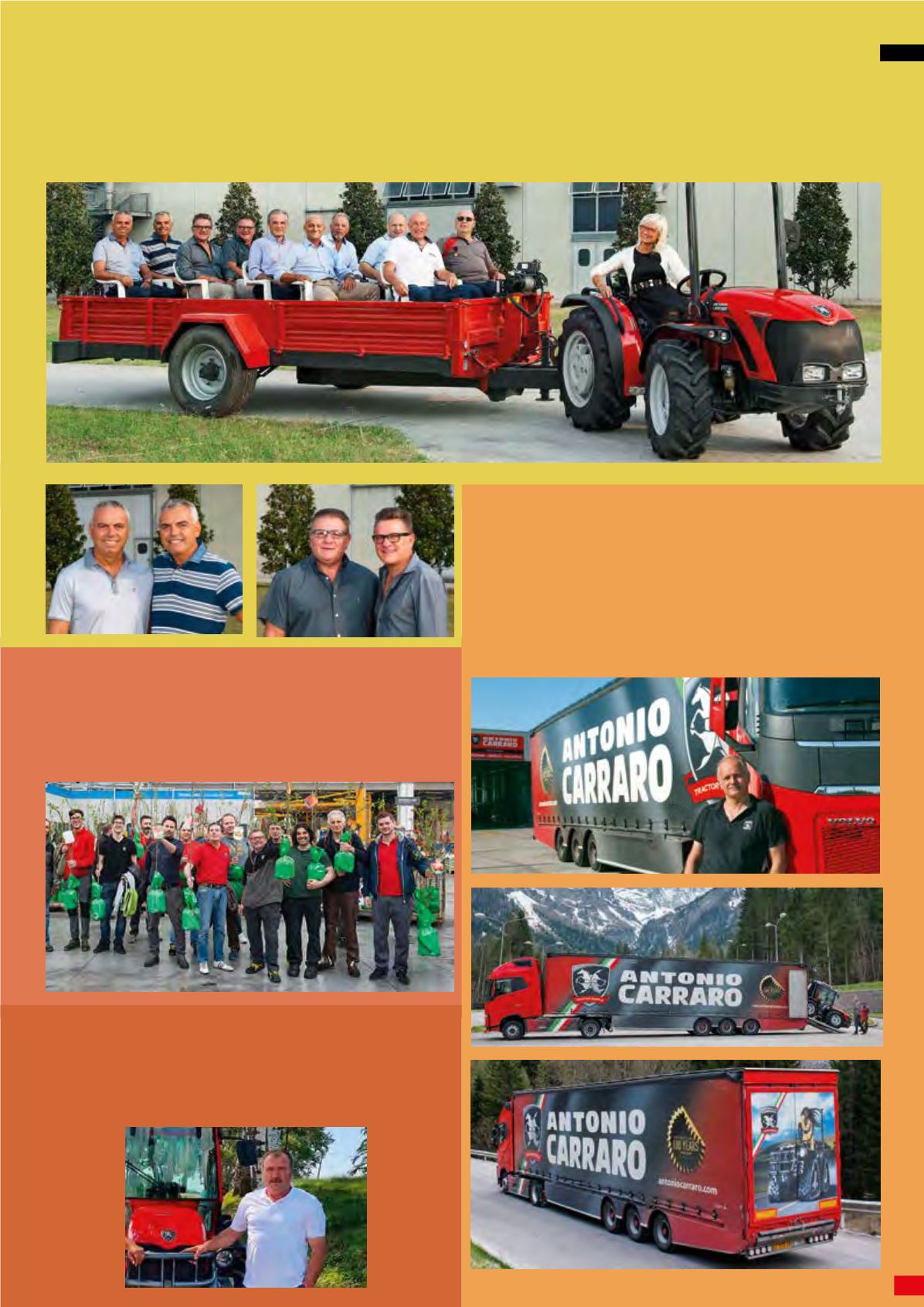 _35
AC FACTORY
AC FACT
AC FACTORY
AC FACTOR
AC FACTORY
AC FACTORY
AC FACTORY
AC FACTORY
AC FACTORY
FACTORY
FACTORY
AC FACTORY
FACTORY
AC FACTORY
ORY
AC FACTORY
AC FACTORY
AC FACTORY
AC FACTORY
AC FACTORY
AC FACTORY
AC FACTORY
AC FACTORY
AC FACTORY
AC FACTORY
AC FACTORY
AC FACTO
AC FACTORY
ORY
AC FACTORY
AC FACTORY
AC FACTORY
AC FACTORY
AC FACTORY
C FACTORY
AC FACTORY
AC FACTOR
AC FACTORY
AC FACTORY
AC PEOPLE <
AC WORLD
ENJOY LIFE!
A happy group of recent pensioners are content to hand over the reins to new blood, all of whom have more than 40 years of experience within the company's
manufacturing departments, apart from Aurora Nalesso, much respected colleague in the Personnel Department. Worthy of a special mention are the two sets
of twins: Adriano and Silvano Salviato and Claudio and Severino Barbato, as well as Fernando Betto, Renato Salviato, Paolo Bellinato, Egidio Zardo, Roberto
Bragagnolo and Gianni Toso. We wish them all the best, and as our testimonial Al Bano Carrisi would say, to enjoy life!
AN AFFECTIONATE MEMORY
We offer our solidarity to the family and friends of Hüsseyin Çikir, who untimely
passed away last May. A competent and tireless salesman, we will always
remember him for his contribution in bringing the AC brand to the top and
making it famous throughout Turkey.
A PRESENT FOR EVERYONE
Agricola Vivai F.lli Dainese of Saonara (Padova), AC customer for many years,
wanted to show its satisfaction and affection for the brand by giving each AC
employee a fruit plant. We offer heartfelt thanks for the much appreciated
gift!
TRASPORTER DOC
For 35 years Luca Cerchiaro has been AC's official transporter. His lorry, decked
out in AC personalised striking livery certainly doesn't go unnoticed as it
drives along Italy's and Europe's motorways. An independent haulier, Luca has
become such an expert (as well as a fan) in AC tractors that he has gathered
a salesman's knowledge of them. At the fairs and at exhibition events Luca
Cerchiaro is an integral part of the AC staff. Thank you Luca!