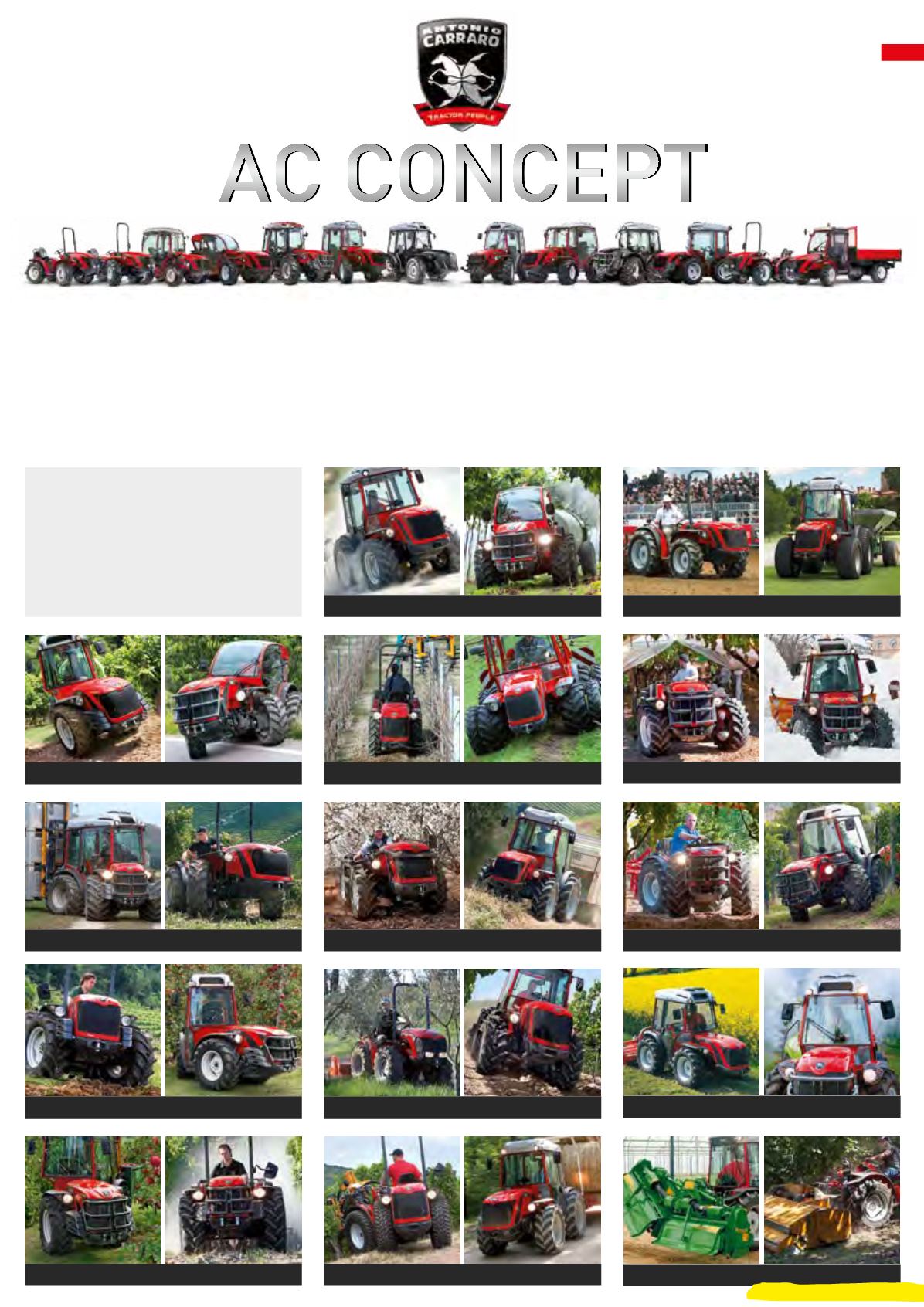 _5
AC CONCEPT <
THE PRODUCT
NOTE > Summary of previous instalments:
in previous issues of our magazine we
analysed true AC concepts: special,
emblematic characteristics of the
manufacturing company. But the list has
not been exhausted.
THE MAGICAL PLUS POINTS OF AC TRACTORS
All over the world there are fields to till, vineyards to cultivate, fruit to harvest, cities to clean up, snow to clear, meadows to mow, never-ending
expanses of land to plough, mill and sow: for this and much more, Antonio Carraro wants to provide a concrete response to each and every agricultural
operator so that his task can become more productive, more profitable and less stressful. Below we would like to propose a new "instalment" of an
Antonio Carraro purchaser's concept choice. Each operator should be able to configure his tractor as he so pleases: a "made to measure" tractor.
ACTIO
TM
Full Chassis with Oscillation
RGS
TM
Rev-Guide System
STEERING / ARTICULATED
HYDROSTATIC / MECHANIC
CAB, total protection
NARROW / WIDE
SHORT / TALL
POWER MIN (20 HP) / MAX (100 HP)
FLOATING, minimum compaction
SAFETY active and passive
SUMMER / WINTER, 365 days a year
MACHINE AND EQUIPMENT
STEERING, precise and narrow
ERGONOMICS AND COMFORT
NEW CONCEPT AC
>>>