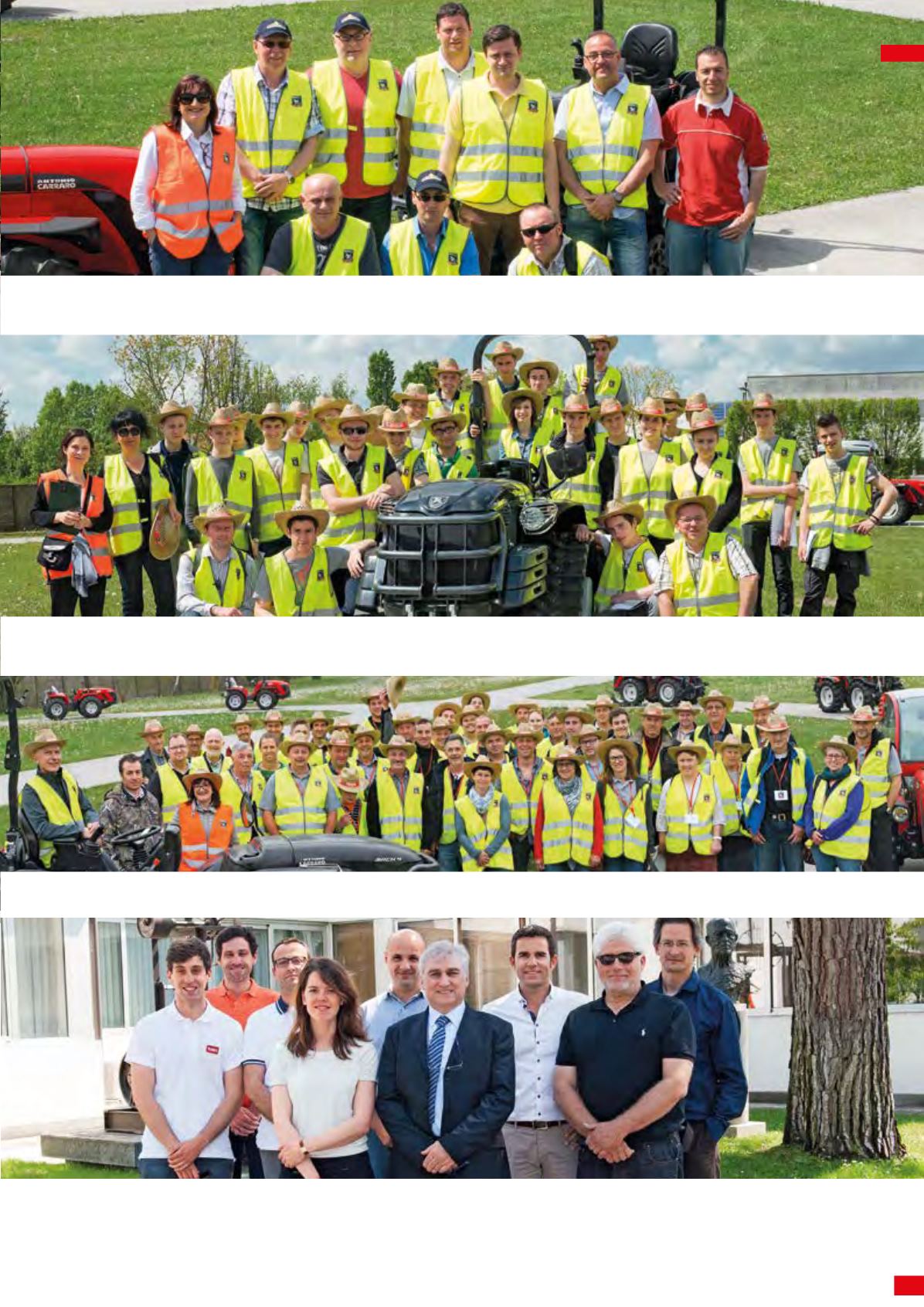 _51
FACTORY VISITS <
AC WORLD
BIENVENUE!
WELCOME!
WILLKOMMEN!
BIENVENUE!
22 APRIL2016
Operators from the council sector accompanied by the importer KOBATEC GmbH of Merseburg, Germany.
18 MARCH 2016
Second year students from the Agricultural High School Derval of Derval (France) with their teachers Mickaël Bourdeau and Sylvain Fontirroig
accompanied by Anna Sánchez.
8 APRIL 2016
Group of AC customers from the dealer SILENT AG of Otelfingen, Switzerland.
26 MAY 2016
The sales representatives from the French company SOLVERT with Elodie Reynaud (Product Manager), Tiziano Sabbadin (Director Sodave) and
Bruno Pezet (Area Manager Sodave).