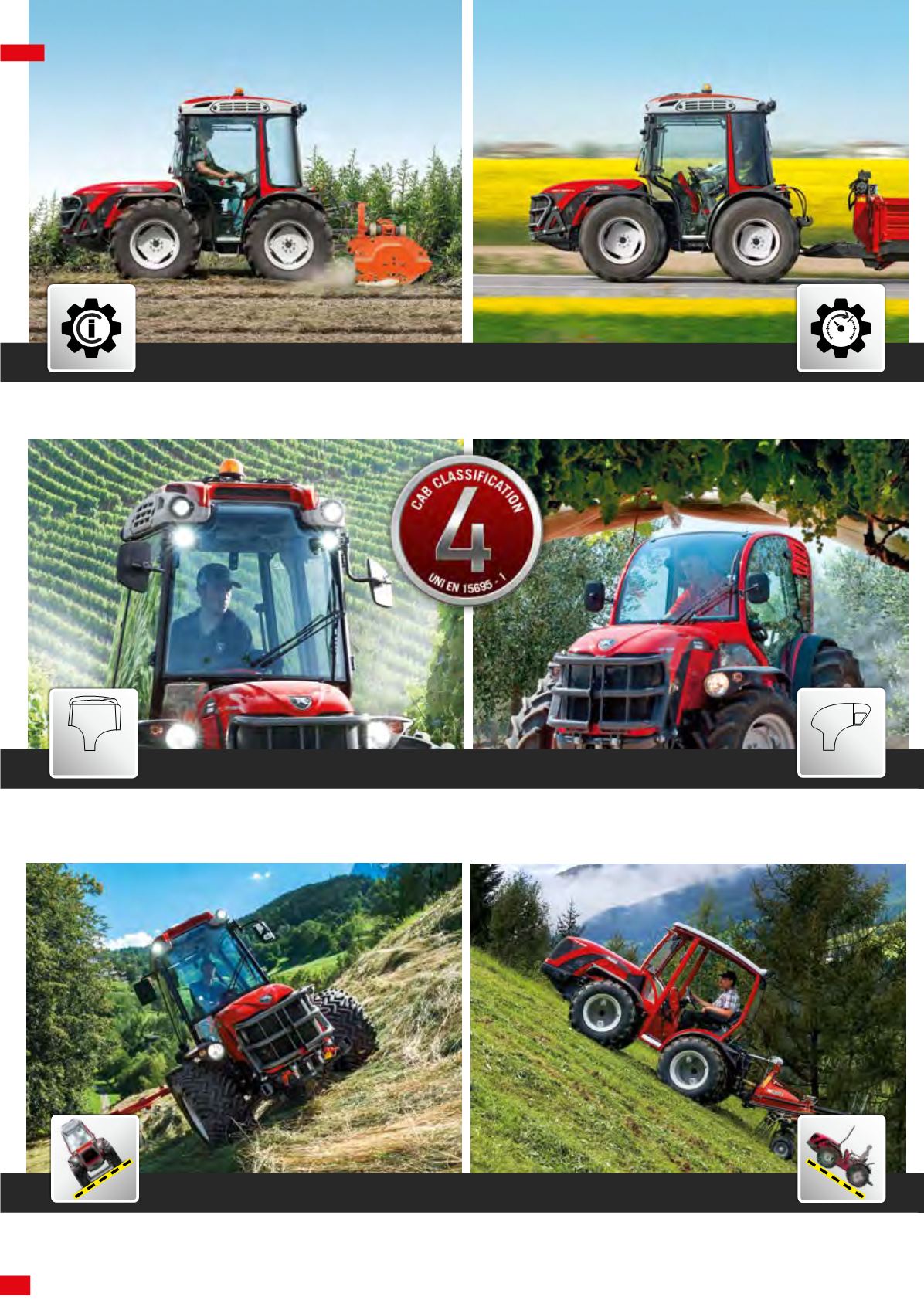 6_
AIR
CAB
CAB
Protector
THE PRODUCT
> AC CONCEPT
Low centre of gravity, equal weight distribution (tractor and equipment), braking efficiency, drive position protection: these are some of the active
safety features that allow the operator to work in total safety on both vertical and lateral slopes.
The hybrid hydrostatic-mechanical transmission run by the software ITAC (Intelligent Tractor AC) allows for maximum operative comfort with the
tractor always engaged, even on uneven ground at an ideal speed.
The cabs with Category 4 certificates guarantee maximum protection for the operator against dust, gas and aerosol.
CAB: Cat.4 (Air & Protector 100)
TONY CONSTANT VARIABLE TRANSMISSION
STABILITY ON SLOPES: lateral/vertical