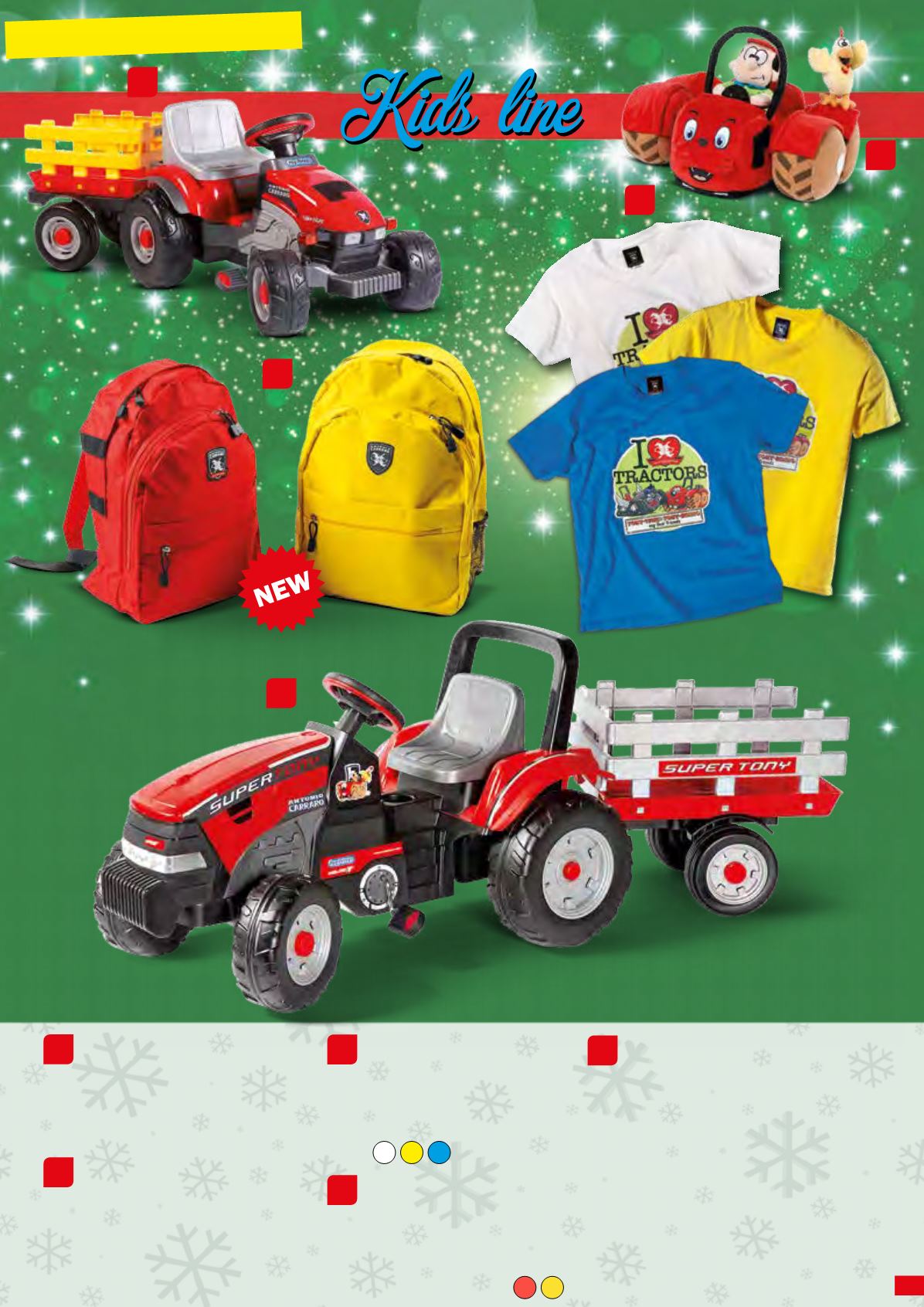 _61
08
08
10
11
12
09
09
11
12
10
Prices indicated are valid until 05/2017.
*VAT INCLUDED
47325219 SUPERTONY
PEDAL TRACTOR
Pedal tractor for children from 3 to 6 years old.
Adjustable seat, horn, drinks holder and com-
partment under the bonnet.
EURO 159,00
47325186 CUDDLY TOY
Soft and cuddly AC mascot.
Height 24 cm.
EURO 16,00
47325279/C01 BABY T-SHIRT
The new t-shirt is cute and colourful - 100%
cotton –"soft feel"treatment
Sizes from 3 to 11 years.
EURO 11,00
47325192 MINI TONY TIGRE
MINI TONY TIGRE TC by Peg Perego. Toy tractor with
pedals suitable for children from 2 to 5 years, it has
a detachable trailer and grooved wheels suitable
for all types of terrain size cm . 133 x 50 x 49,5.
EURO 103,70
47325267/RS - GI MINI
RUCKSACK
In polyester 600D, large central compartment
with double zip, front pocket, tube track,
adjustable reinforced padded straps, back
padding, nylon handle. Available in three
colours: red, azure and army
EURO 13,00