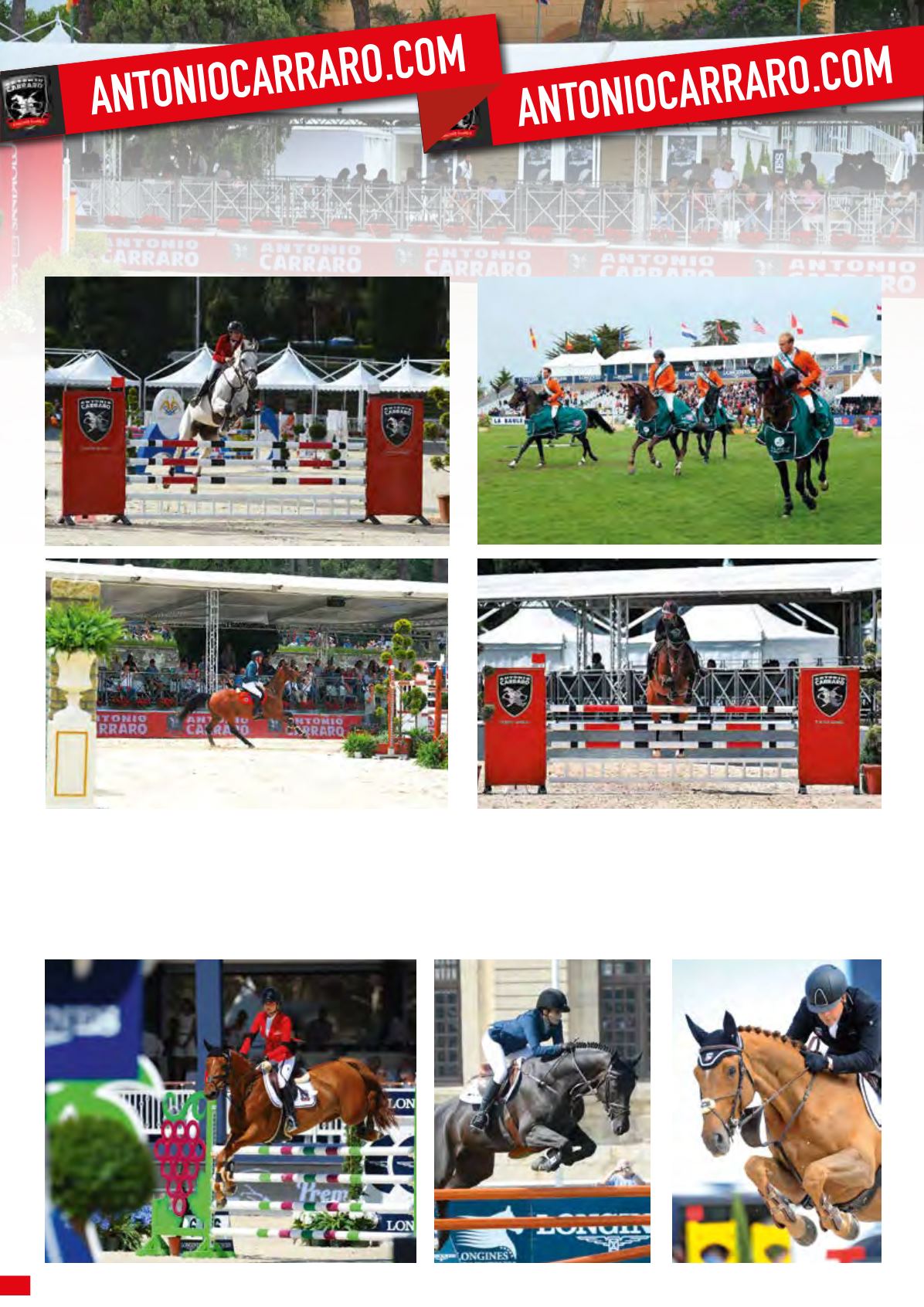 64_
ATHINA ONASSIS HORSE SHOW
On the wonderful backdrop of the beach at St. Tropez there was great emotion and entertainment at one of the world's top horse-riding
competitions. Stars of the event, was the Amazonian Athina Onassis along with the top of world equitation JohnWhiteker, winner of the Gran Prix,
as well as a parade of VIPs from Charlotte Casiraghi to Jessica Springsteen, daughter of the great Bruce. The amazing Antonio Carraro tractors were
also present: without them the competition ground would not have been so perfect…
PIAZZA DI SIENA
The 84 edition of the international horse-riding competition held at Piazza di Siena inVilla Borghese drew the best riders in the world. On the field,
in Rome, apart from the horses and the glamour there were many AC tractors working to the best of their ability.
th