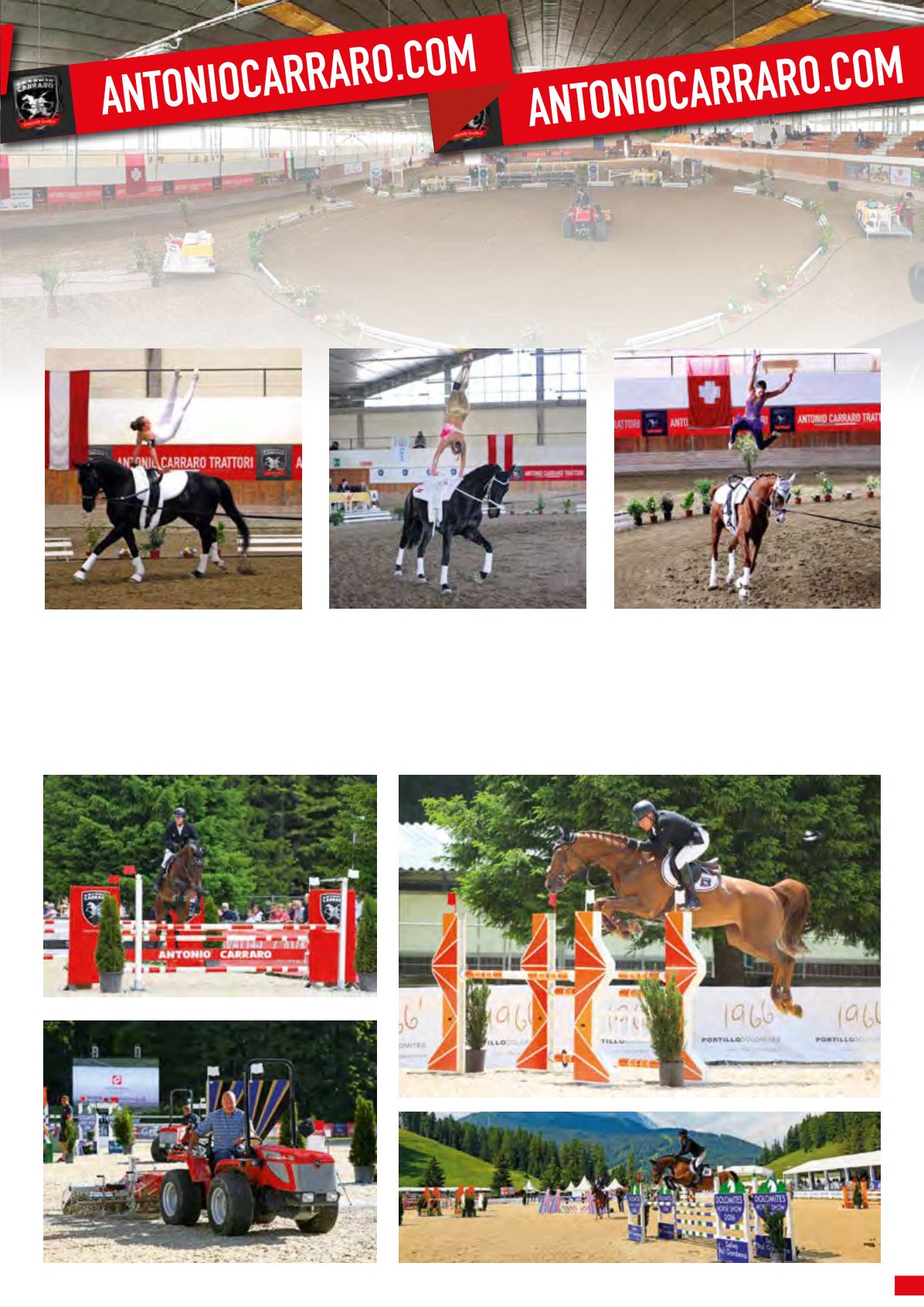 _65
INSERZIONE
EQUIPOLIS TIZIANA
In April 2016 there was the international vaulting competition organised by Equipolis Tiziana at Vodo di Fossalta (Portogruaro, Venice), a showcase
for this discipline which is gaining ground in popularity and which brings great satisfaction thanks to top athletes like Anna Cavallaro fromVerona
and her technician Nelson Vidoni.
ETREA DOLOMITI HORSE SHOW
The first edition of the Dolomites Horse Show at Selva di Val Gardena was held in June against a backdrop of the Dolomites, a world heritage site,
at the Carabinieri alpine training centre. There were 300 horses and 150 riders, with many big names present, and was concluded with the Val
Gardena Trophy, leading to qualification for the European Championship in 2017 in Gothenburg, Sweden.