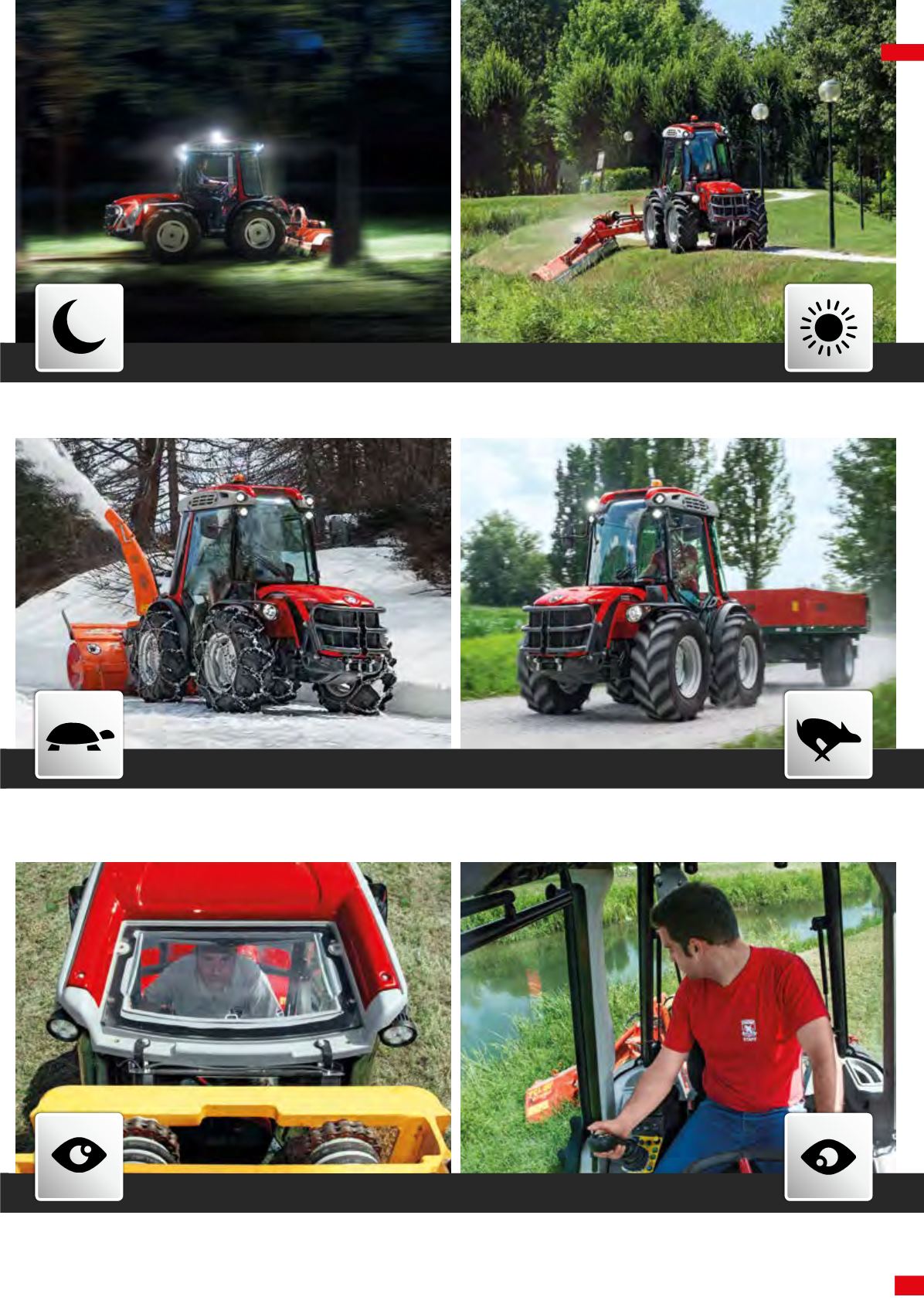 _7
AC CONCEPT <
THE PRODUCT
The drive comfort and powerful lighting system allow the AC tractors to work 24 hours a day in both drive directions, without any problem.
The AC tractors fitted with a hybrid hydrostatic-mechanical transmission allow the operator to set ideal working speeds from 0,1 to 40 Km/h
thereby adapting their individual driving style to their working requirements.
The "low" profile bonnet, as well as the windows on all sides of the cabs (fitted with transparent portholes at leg-level and the sunroofs) are
characteristics that determine maximum working visibility over the track and the equipment.
VISIBILITY: all round
DAY/NIGHT: h24
SPEED: from 0,1 to 40 Km/h