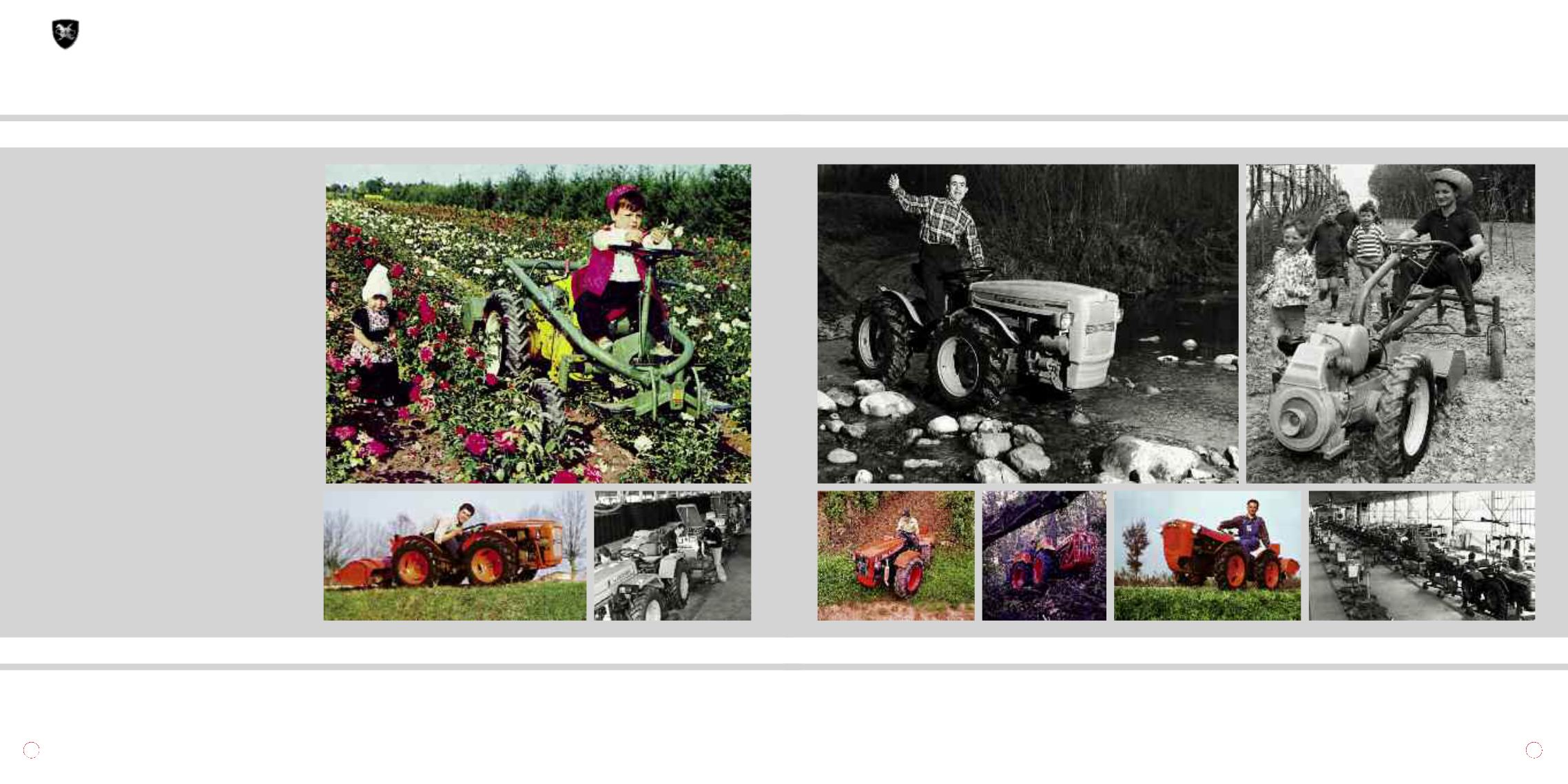 10
ANTONIO CARRARO - THE TRACTOR PEOPLE
9
A Tale to Tell.
"Carraro" means "carriage-maker" or rather
those, in Veneto in the 16th century who
realised the importance of this particular
piece of technology in a world dominated by
agriculture. Over a period of four centuries
one might think that the Carraro family
would have changed craft, as often happens
in families. But instead, in 1910 the young
Giovanni Carraro not only follows in the
footsteps of his ancestors, but also goes on
to invent a multifunctional, farming vehicle
with great future promise.
Forward thinking, design and technological
innovation, awareness of end-user needs are
all part of this family's genetic make-up.
That's how a small, family business became
a great name and an important company.