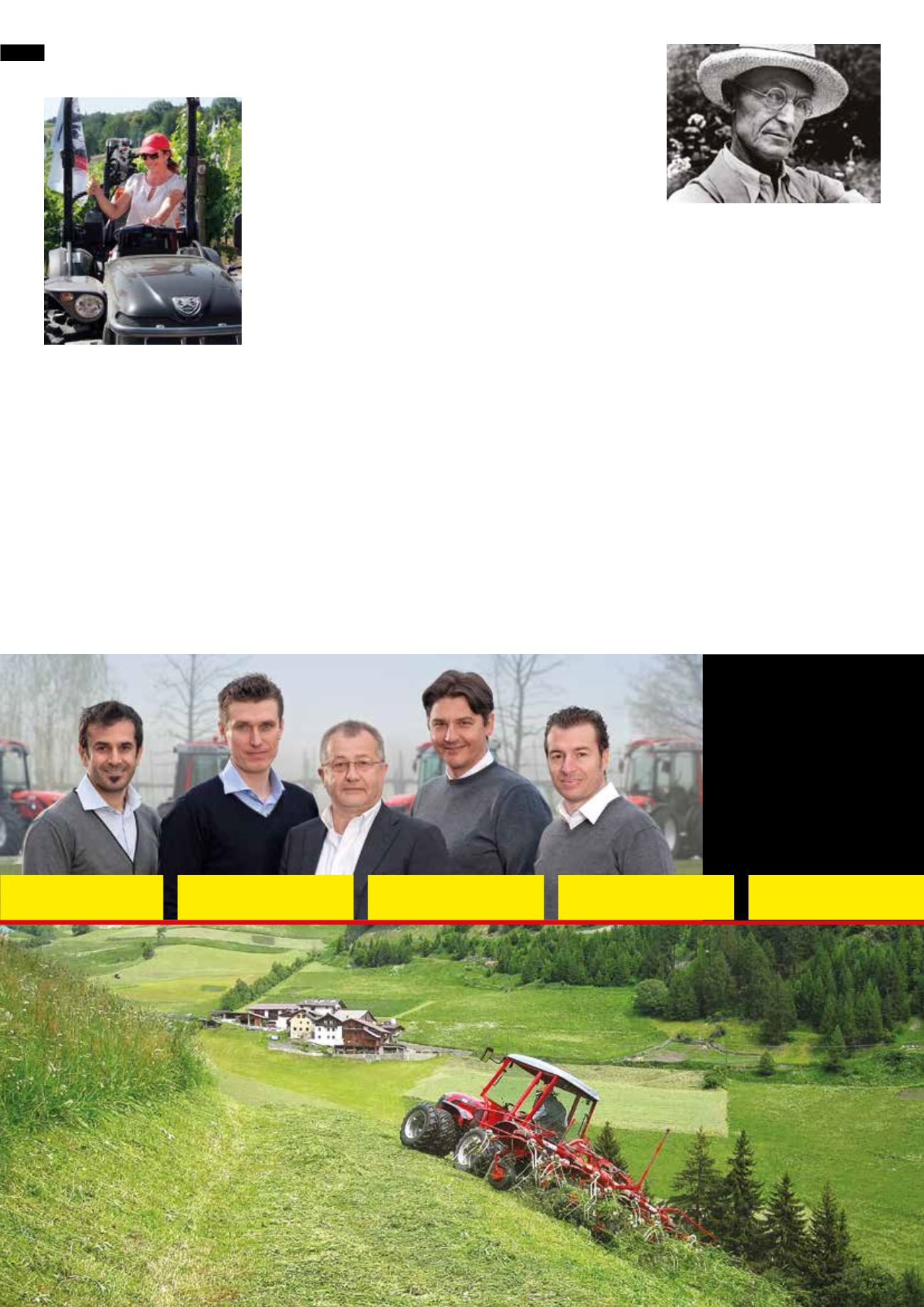 4_
TRACTOR PEOPLE
> EDITORIAL
Tractor manufacturers have a responsibility to offer the agricultural operator
the best possible working conditions by reducing risk factors to a minimum.
CO2 emission pollution, energy wastage, inhalation of harmful fumes caused
by pesticides along with physical tiredness and stress that can influence the
life of the agricultural operator which can lead to sometimes fatal accidents,
are the enemies to be overcome.
Every year that passes, a significant quota of our investment is destined
towards the safety of our customers starting with the safety of our employees
in our factory.
Safety is a mission, a duty, a philosophy.
It is the life of our agricultural operators as well as our own that we are building.
Happy reading!
Liliana Carraro
Chief Editor
"That which nature wants fromman is written in everyone of us, in me and in you"
Hermann Hesse - 20th century German Writer.
The data shown in the technical
articles is homologation data.
The following people from the
AC Research and Development
Department collaborated on the
technical tests.
Oscar Chiarello
Dolce Vita Products
Andrea Beltrame
Product Manager
Stefano Bortolato
Product Manager
Pier Claudio Massarotto
Director
Damiano De Checchi
Tractor People Products
DESIGNED FOR MAN