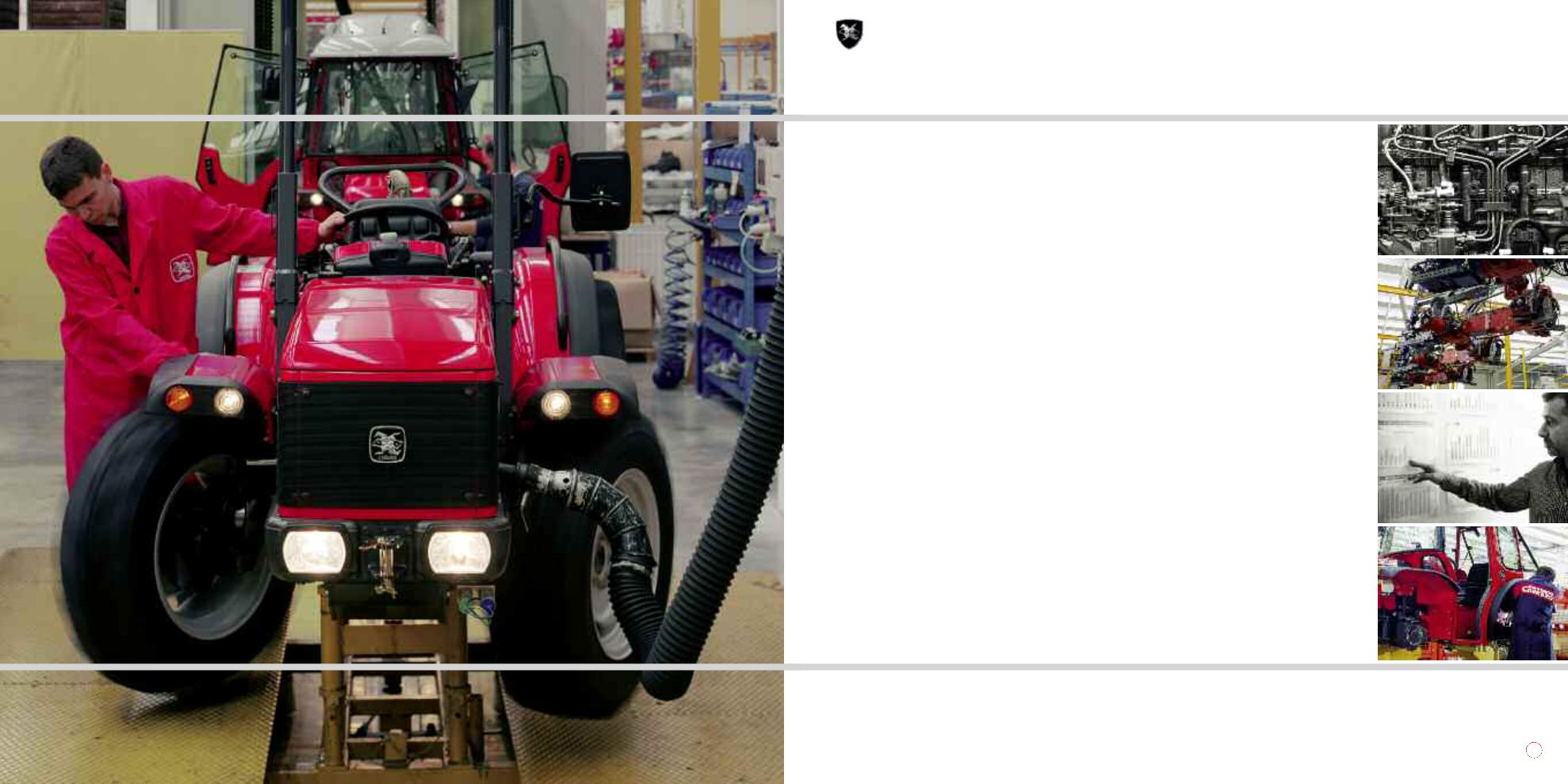 ANTONIO CARRARO - THE TRACTOR PEOPLE
42
Continual improvement, step by step.
More competitive, better quality and service, less space wastage.
Antonio Carraro's present and future goals are simple yet vital. Proud of
its size, traditions and independence compared with other large,
International groups, Antonio Carraro has decided to meet the challenge
offered by growing world markets, by following a unique path. A massive
plan to completely renovate the company, which encompasses
everything from production to after sales service, from top to bottom.