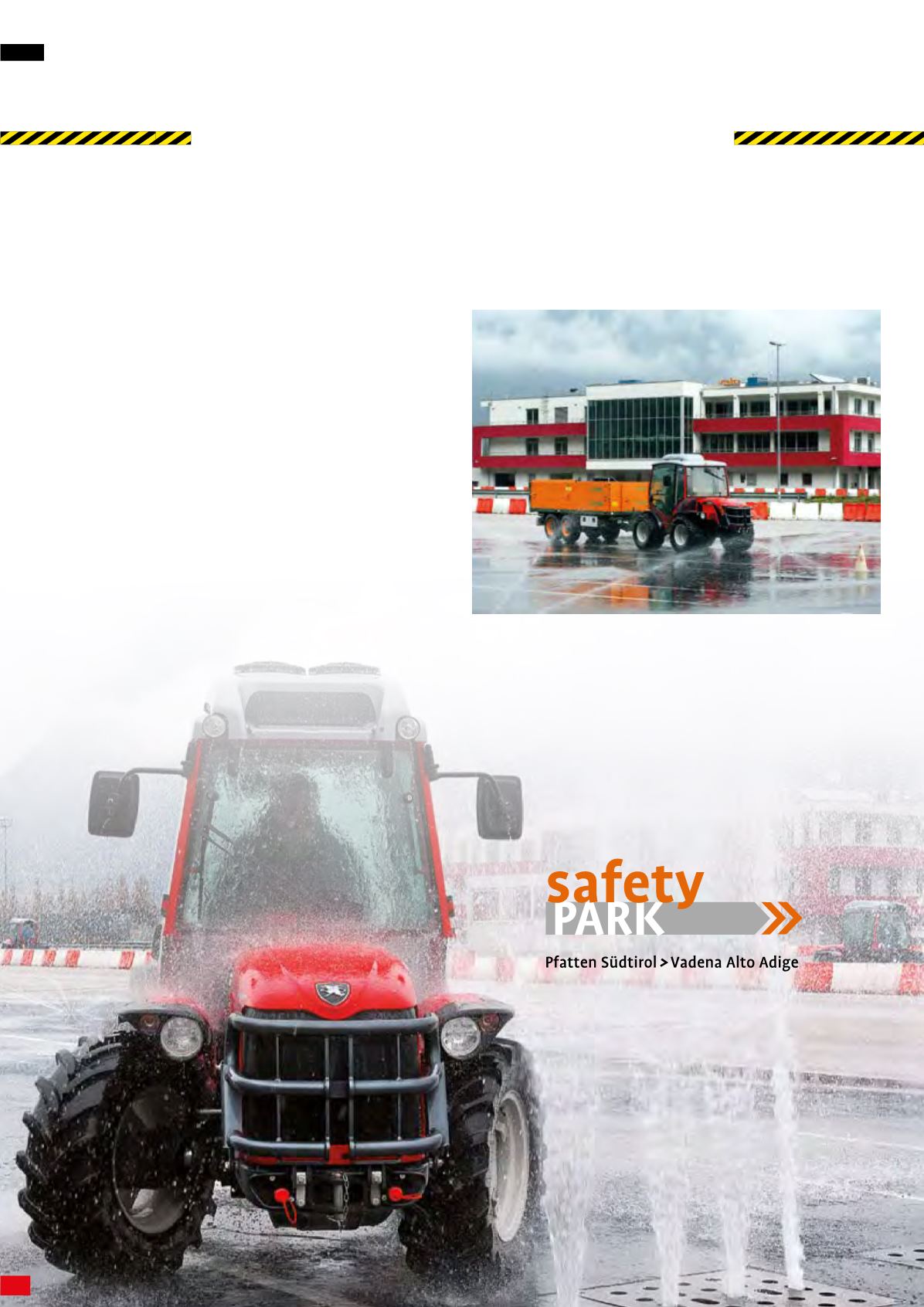 66_
AC WORLD
>
ACADEMY
DRIVING LICENSE:
LAST CALL
Who needs the license?
The license is obligatory for the operators of agricultural tractors and
tracked or traditional forestry vehicles with tyres (including tractors
with loading platforms), telescopic lifts, fruit collection carts and
certain types of earth movement vehicles (hydraulic excavators and
those with cables, front loading shovels, wheel loaders, tracked tippers
and concrete mixers). It should be noted that the term "agricultural
vehicles" refers to all equipment cited in the 22 February 2012
Agreement that are used in the agricultural and forestry environment,
which means that also an earth movement vehicle (for example a
wheeled loader) used in the countryside is considered an agricultural
vehicle.
What are the deadlines?
All autonomous and subordinate workers using equipment cited in the
Agreement for the first time that have not had any previous training or
documented experience (novices) must follow the professional driving
course immediately. (prior to starting work). Whoever, within the 31
December 2015, was able to prove themselves to have had at least two
years' tractor and other agricultural vehicle driving experience, must
take the driving test by 13 March 2017.
On 31 December 2015 the legal requirement to have a driving license to drive an agricultural vehicle came into force. By 13 March 2017 all those
Italian operators who were able to prove that they had two years' experience of driving agricultural and forestry vehicles will also have to abide by
the new law. There is no time to waste! The driving license has become a reality.
How do you take the driving test?
It is compulsory to take a complete technical-practical training course
and to take a final test. If passed, a license certificate is awarded.
At the Vadena Safety Park (Bolzano) the driving license theoretical-practical
sessions continue without interruption. Bookings can be made at Südtiroler
Bauernbund (tel. 0471 999455 - e-mail
weiterbildung@sbb.it
)