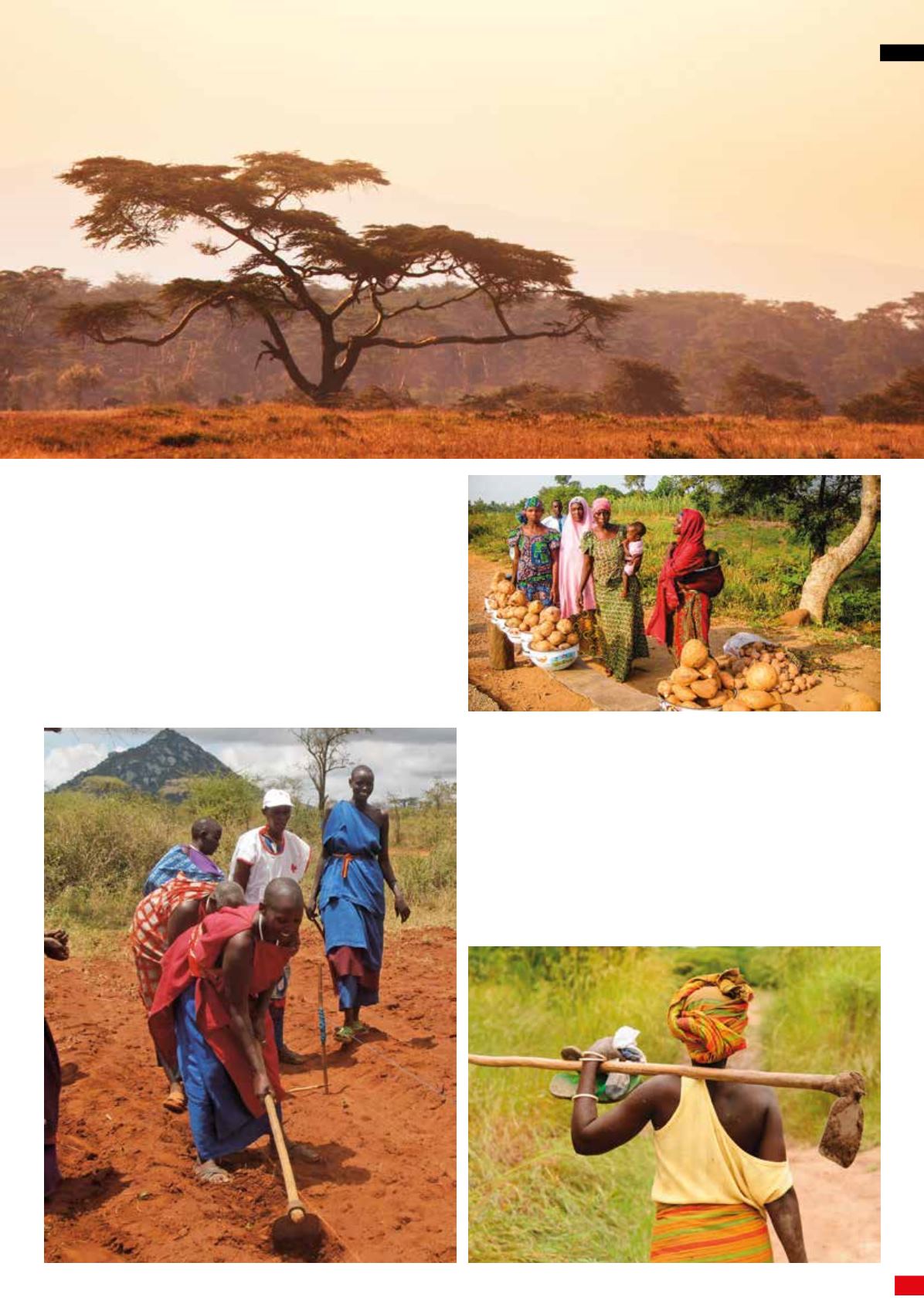 _45
AFRICA
<
AC WORLD FOCUS
DISCOVER AFRICA
Developing agriculture in search of technology
A large quantity of manpower is occupied in the sector, there are large
surface areas still to be exploited and it makes up an important part of
GDP, around 15% (in Italy it is around 2%). These are some of the points
of common ground found between the African agriculturalists during a
meeting of buyers from 10 African countries (Morocco, Tunisia, Algeria,
Angola, Zambia, Cameroon, Ethiopia, Mozambique and South Africa)
and several European operators from mechanised agriculture during
Fieragricola 2016 in Verona, Italy.
The positive agricultural trend of these countries, also where there
hasn't been any real growth, sees positive forecasts and an increase in
investment from both the state and the private sector. This is of great
interest to the mechanised agricultural sector in a period marked by
political and economic change.
Many of these countries have a long tradition of the mining-energy
sector, but the recent collapse of stocks in crude oil have meant that the
African continent has seen on the one hand a return to an agricultural
workforce and on the other hand massive government investment
into the sector has begun. This aspect has been rendered even more
important by a high birth rate that has created an impressive and
constant demand for foodstuffs within the domestic market. For this
reason the main economies on the continent are looking for new
technology to be able to consolidate an agricultural sector whose
potential still needs to be fully developed.