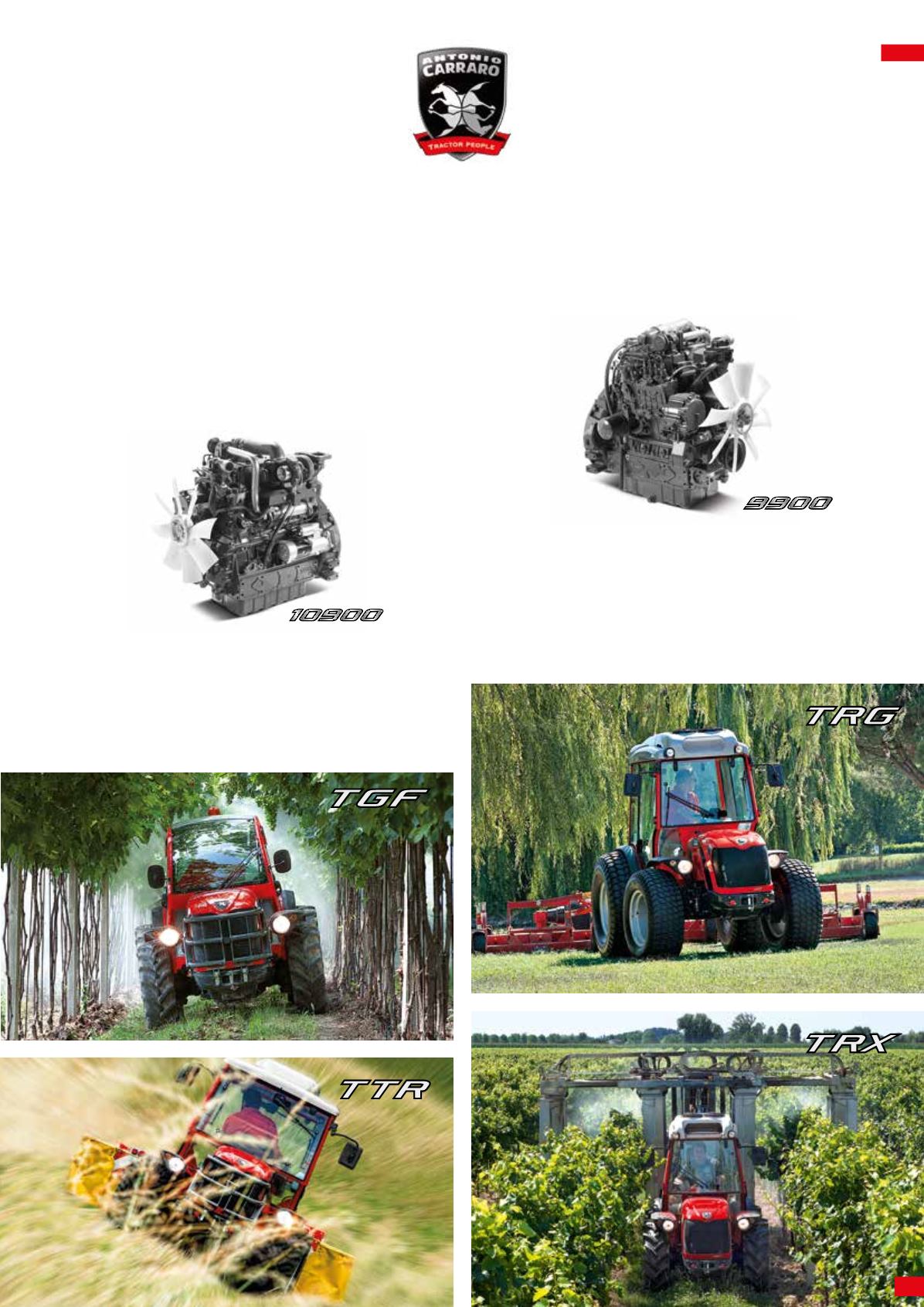 _13
TRACTOR PEOPLE <
THE PRODUCT
KUBOTA ENGINES, THE RIGHT CHOICE
Four models from the Ergit Series 100 from 89 to 99hp
TGF 10900/ 9900
> "low" mono-directional with different sized wheels
TRX 10900/ 9900
> reversible with equal sized wheels
TRG 10900/ 9900
> reversible with different sized wheels
TTR 10900
> reversible with equal sized wheels and wide track
Together with the excellent Yanmar engine series, Antonio Carraro has chosen Kubota for its new series of top range tractors, confirming its belief in the elevated
technology from the land of the rising sun.
The top AC models have Kubota engines, with two different power
settings: 99 hp (10900) and 89 hp (9900). They are direct injection,
4 cylinder, 16 valve turbocharged engines that guarantee maximum
power and torque with fantastic flexibility when accelerating. Thanks
to their "slim" configuration they allow for the creation of ever more
compact tractors, guaranteeing best possible performance with any
type of equipment.
Greatly appreciated in terms of fuel consumption, they come through
in terms of top range reliability and performance. Built with top quality
components, in addition to maximum efficiency they also have the
characteristic of not wasting energy. Essentially they do not overheat
and therefore, not needing large radiators they have allowed the AC
researchers to design better performing compact tractors.