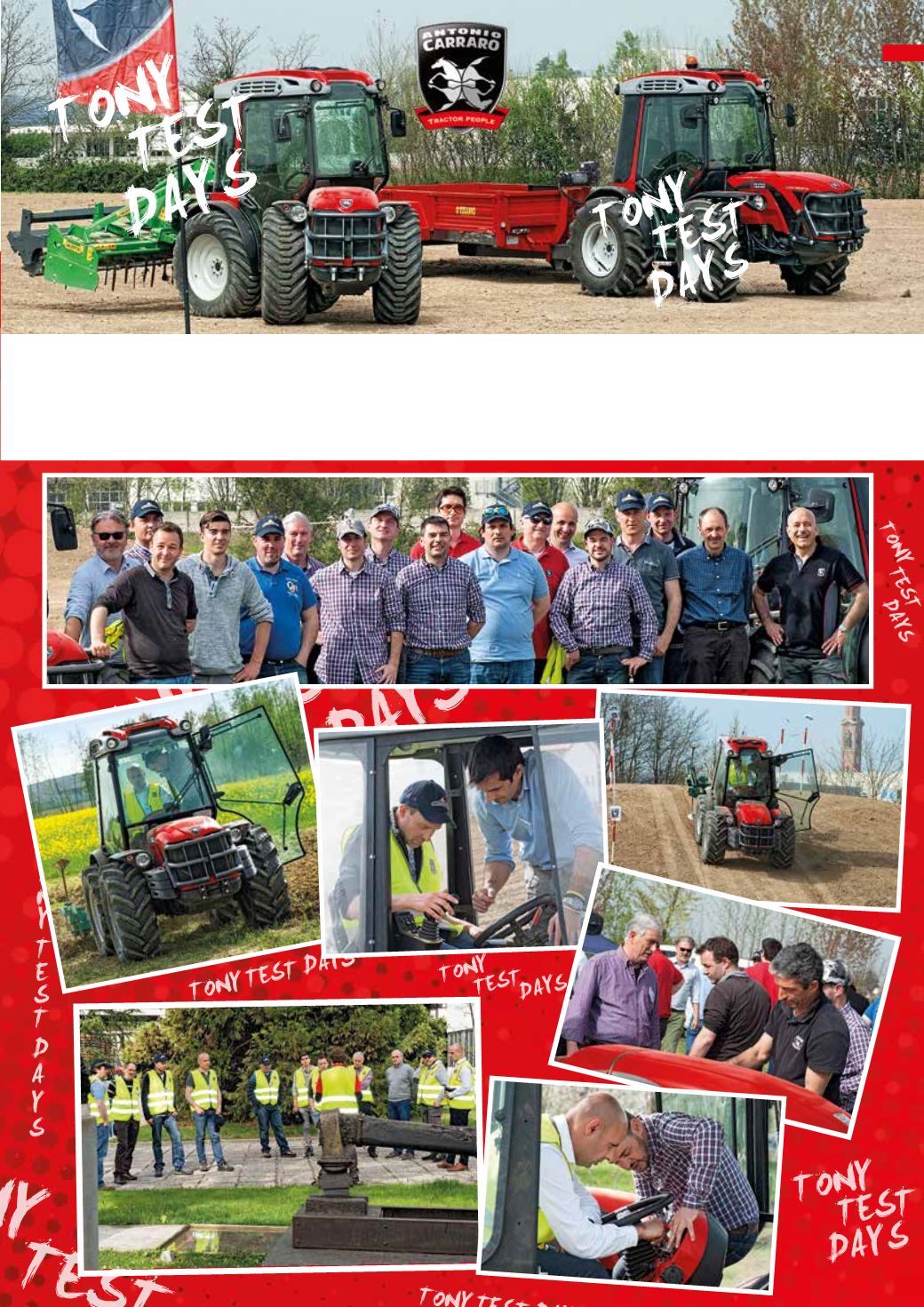 _19
TRACTOR TEST <
AC EVENTS
At the beginning of April 2016 several meetings with the Sales Force were carried out around the AC plant in Campodarsego to allow the dealers to test the Tony
9800, a new tractor with a variable transmission, in both the steering chassis and articulated versions. The event was coordinated by the entire AC commercial staff,
guided by its director Giorgio Ceccato along with the staff from R&D under the instruction of Pierclaudio Massarotto. The participants were enthusiastic about the
newproduct to take tomarket and they greatly understood and appreciated the special characteristics of this new tractor that opens up the doors to a new "concept"
of tractor precision specialised agriculture.