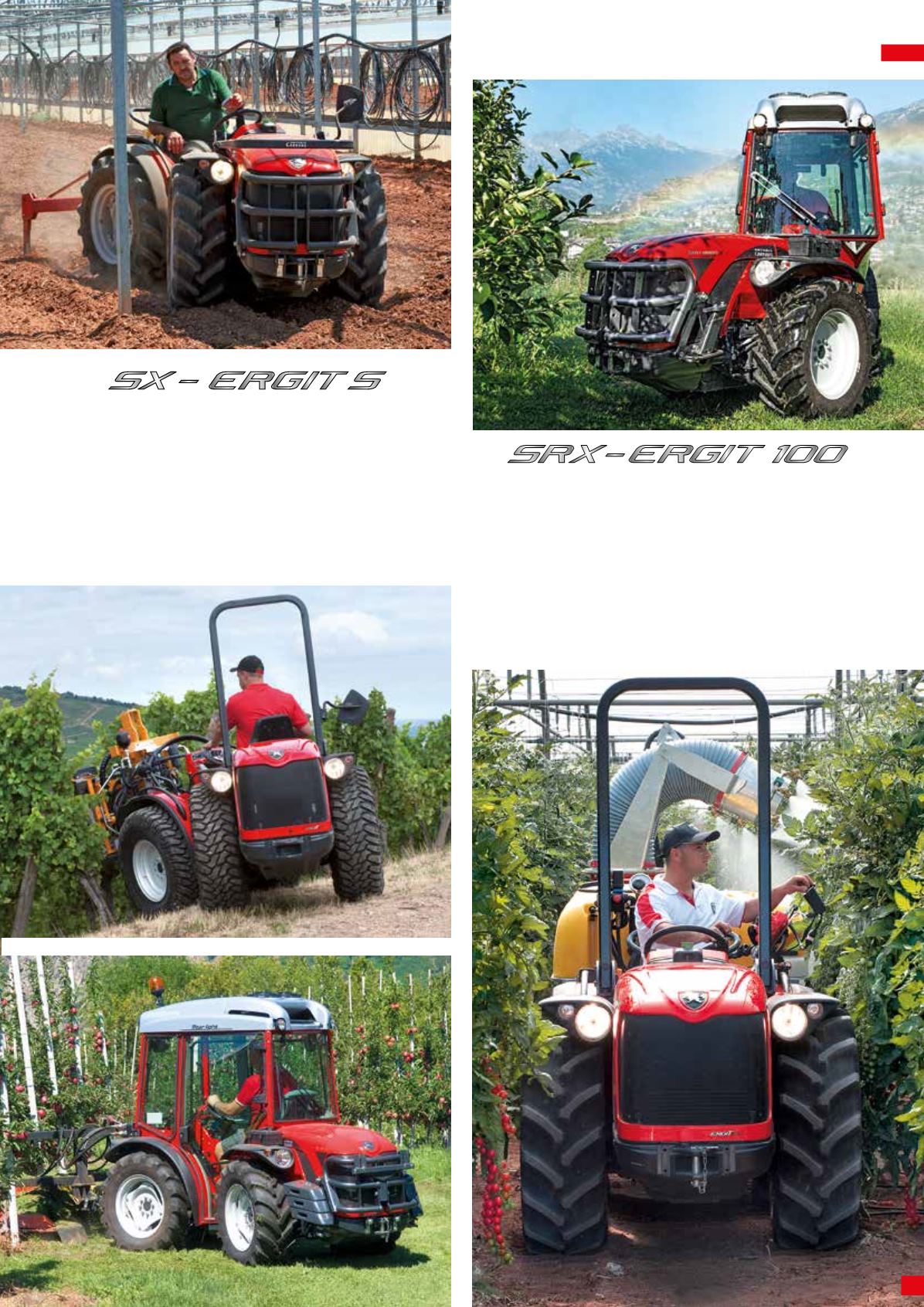 _23
TRACTOR PEOPLE <
THE PRODUCT
The reversible mechanic. Articulated tractor available with three
different engines: a 70hp 3 cylinder Turbo Intercooler VM (8400), an
87 hp 4 Turbo with 16 valves Yanmar (9800) and a 95 hp 4 cyl. Turbo
Intercooler VM (10400). The low centre of gravity and narrow track
(up to 1000mm) provide stability and agility when working between
narrow rowed crops on slopes. It is available with the StarLight cab,
front powerlift, joystick and 11 rear hydraulic outlets and 6 front ones.
The Multi-purpose Proportional Joystick (JPM) drastically simplifies
procedures with specific equipment such as the pruner, shearing
machine and the deleafer.
Mono-directional articulated tractor with equal sized wheels. The
articulated chassis and the narrow track determine extraordinary
operational activity in narrow spaces, when getting between narrow
rowed crops, at the side of vineyards and in greenhouses. The 4 equal
sized wheels provide grip and constant traction in all situations.
Versions available: SX 7800 S (71hp with 4 cyl. –16 valves Yanmar); SX
9400 S (87 hp with 4 cyl. Turbo Intercooler VM). Wheels up to 24".