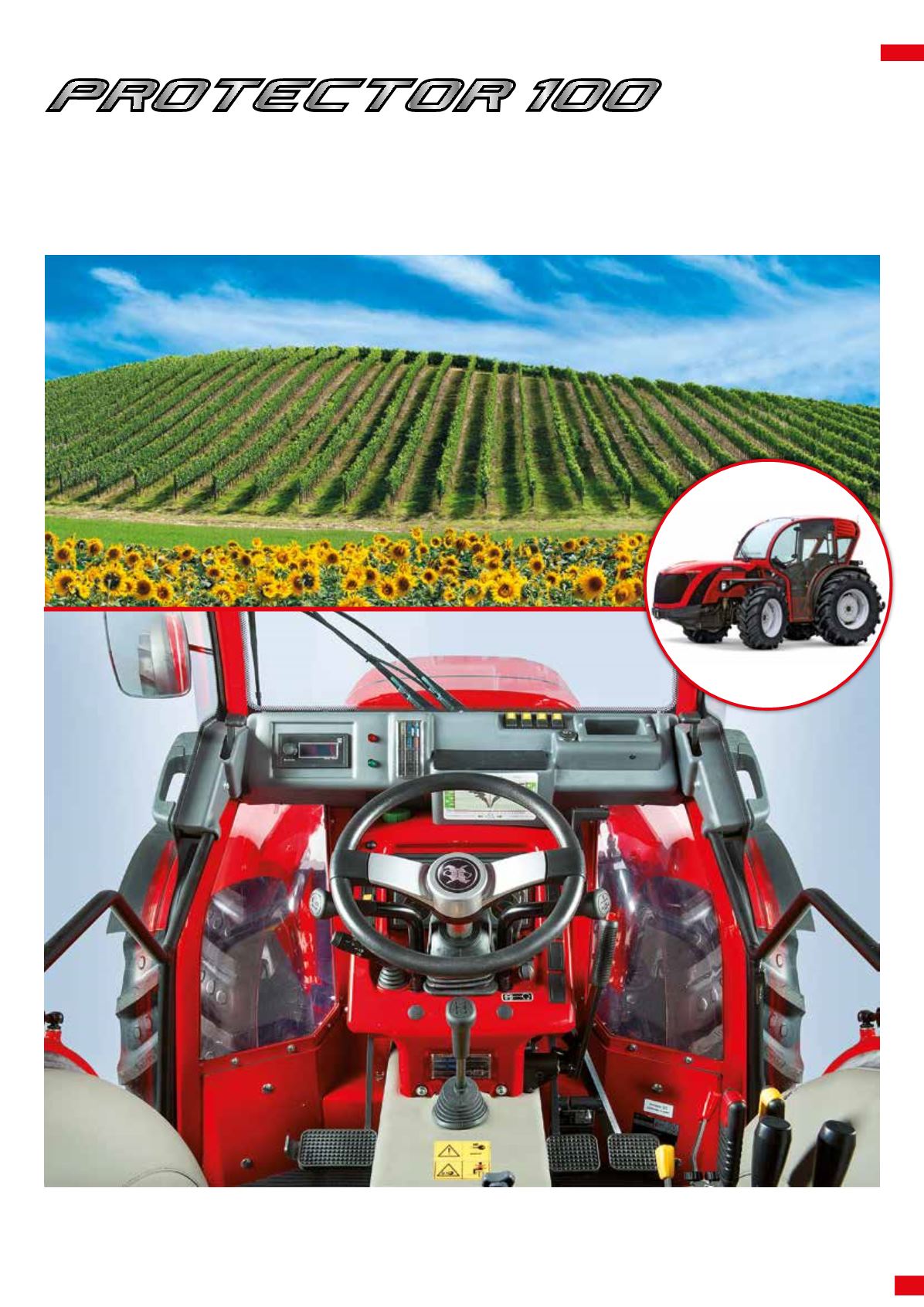 _29
NEW <
THE PRODUCT
Dust derived from granulated fertilisers and pesticides represent a danger with well-known consequences, often lethal, which can lead to health
problems over time. Prevention plays a key role in this case; the operator must avoid contact with the main components of pesticides and it
should be noted that absorption of the most dangerous toxic substances is neither inhalation nor ingestion but rather through the epidermis.
Designed for the health of the agricultural operator
The drive position of tractors has undergone an enormous evolution thanks to increased attention being paid to the well-being of the agricultural operator. In
addition to the safety (ROPS and FOPS) and ergonomic aspects, which take into consideration comfort and less "operative stress" by focusing on the disposition
and activation of controls, visibility, noise levels and vibrations, it has become essential to guarantee the operator a healthy microclimate within the cab in terms
of both thermal comfort and air quality.