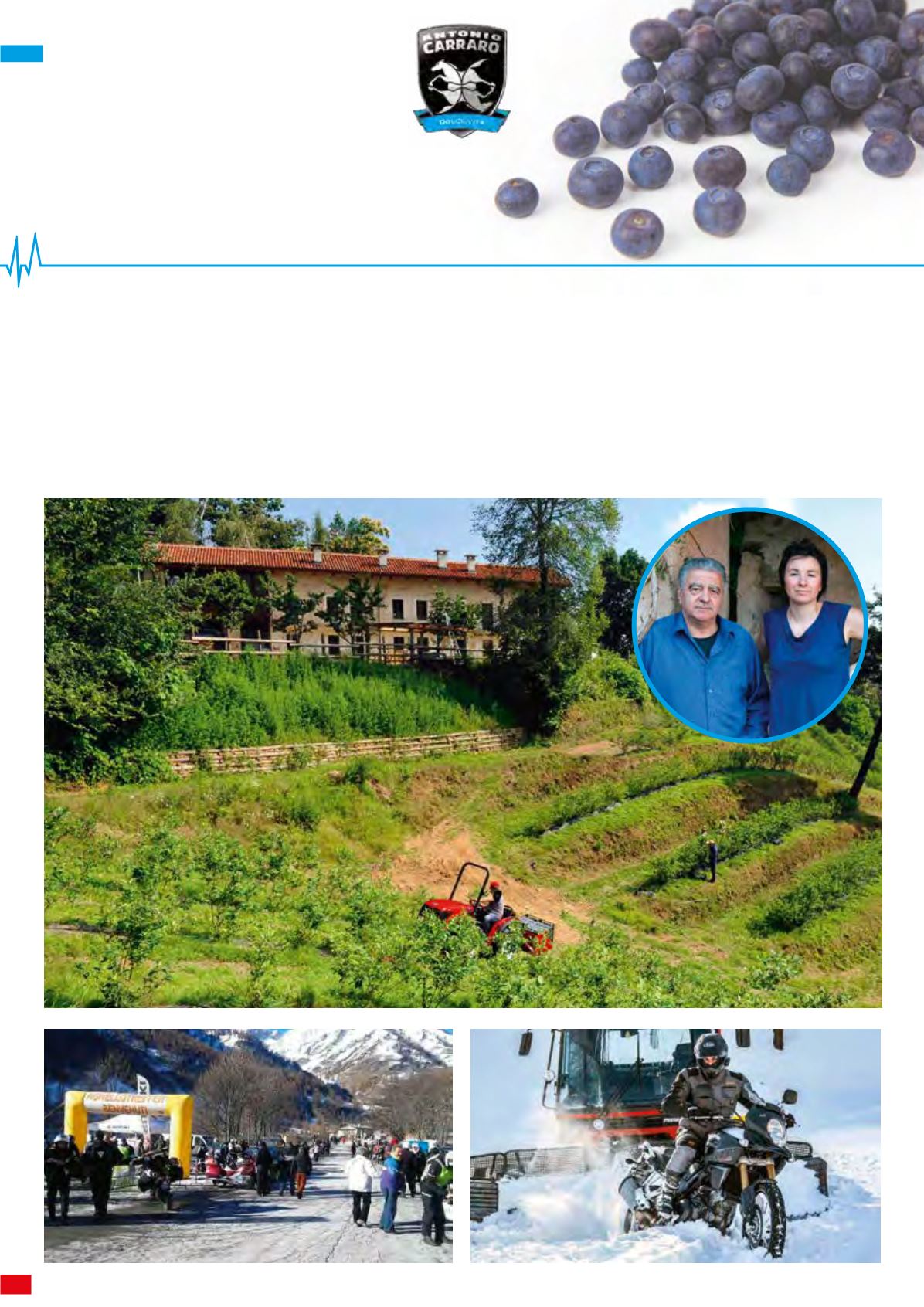 22_
THE PRODUCT
> DOLCE VITA
DOLCE VITA
AMONGST THE BLUEBERRIES
Alberto Anello: the "Volcano" from Monviso
Alberto Anello, a goldsmith by profession, better known as the Mayor of Casteldelfino (CN), a charming little town at the foot of Mount Monviso,
has been active for many years with the Cuneo Tourist Board (with which he organised the incredible Agnellotreffen meeting of motorcyclist
enthusiasts at an altitude of 1800 metres, in January) and is a volcano of ideas and initiatives. Several years ago he got the "calling" for the land,
as often happens to many of our customers, who after many years as salespeople, professionals, white collar workers they finally decide to follow
their hearts and fulfil their dream of being a farmer, always of a certain level and with special crops. In 2006 Alberto Anello began producing
blueberries on his farm in Cascina San Michele at Verzuolo (CN). A passion for the land quickly became a business with 35 quintals of blueberries
produced every year and sold in Italy and Great Britain. Like all motorcyclists and mechanical enthusiasts, the choice of the tractor was studied
down to the fine details. A very compact tractor was needed but it had to have a comfortable drive position and integral traction that provided
safety when working on hillsides. No sooner said than done, the dealer Colmuto TM from Castagnito (CN) was able to satisfy the needs of this
important customer, who had become a friend, with a bright red Tigre 4400F.